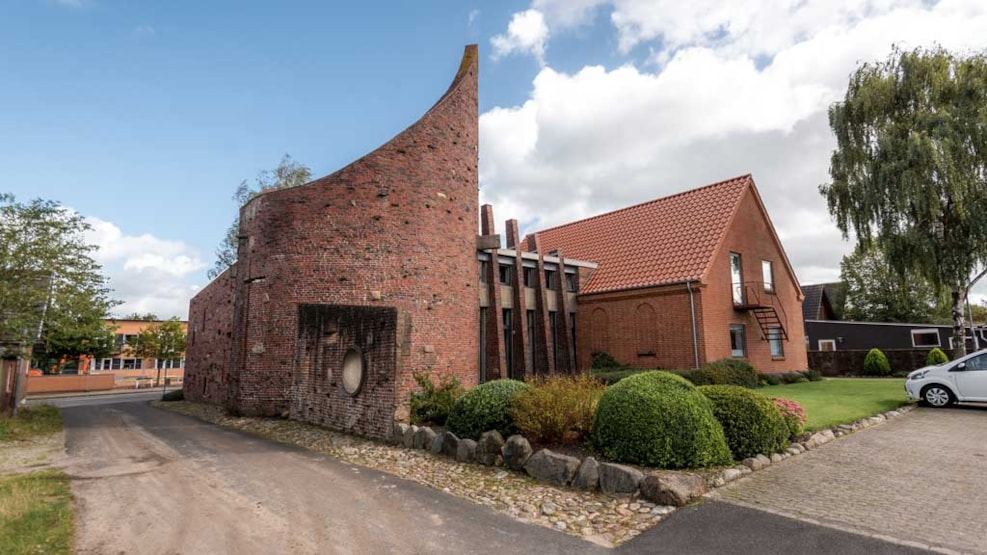 Brande Baptistkirke (Brande Baptist Church)
In the centre of Brande, you will find Brande Baptist Church. The church has a very unique and offbeat architecture, with a great amount of secular symbolism.
Brande Baptist Church is built using recycled materials and materials from nature such as wood and glass. Brande Baptist Church is a very fascinating church and is not only used for the purpose of service.
The church is also used for Sunday-school, junior club, choir activities, youth society, bible groups, parochial church council, and much more.
Find more information about the church here.