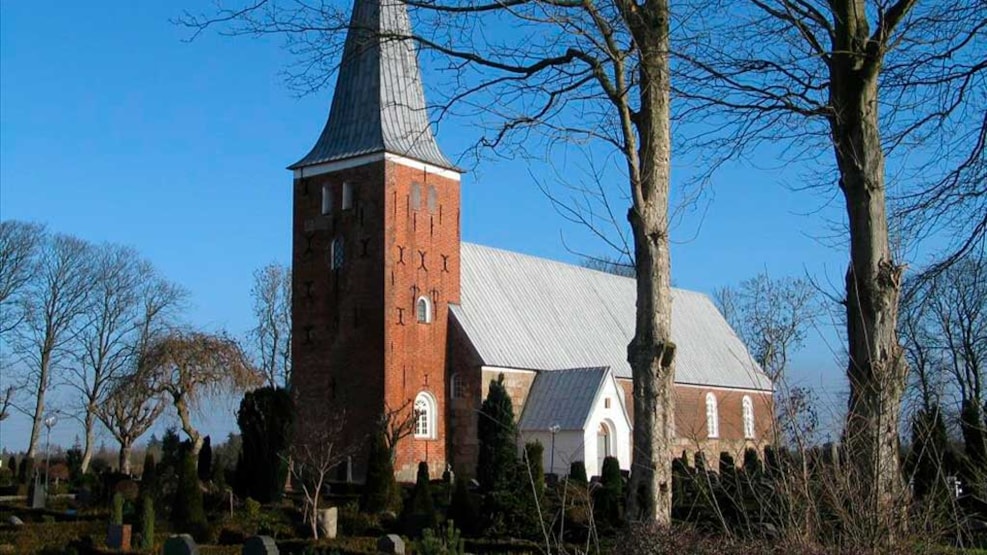 Brede Church
In 1251, the church was subordinated to Løgumkloster as a gift from King Abel. The problem was just that the king did not own the church. Read the distinctive story where even the pope, Gregory X, had to step in to get the protesting parishioners called to order.
The church was changed in 1722 so that it became longer. The medieval granite blocks at the bottom were used for window height and finished with bricks.
On the north side you can still see the old Romanesque wall. The interior of the church is characterized by warm and calm colors that create a cozy and beautiful space. Also worth seeing are the west pulpit from 1611 and the north pulpit from 1692 with biblical images. The "cages" on the north pulpit are from 1822. They could be rented by the parish's possessing people and provided income to the church thereby.