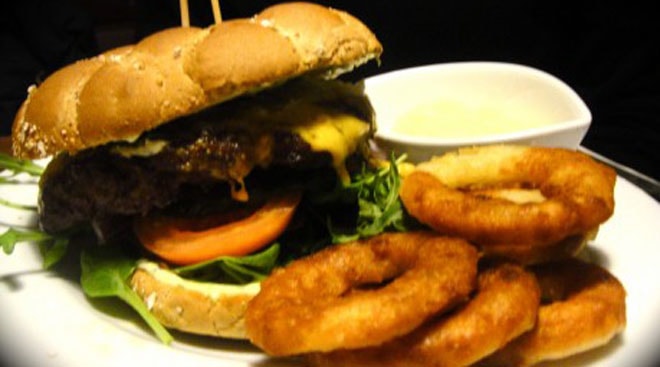 The Bronx Burger Bar
The Bronx Burger Bar is located on Nørrebrogade across from Assistens Cemetery in the heart of Copenhagen's Nørrebro area. The burger restaurant has plenty of burgers on the menu, so you will not go home hungry.

The Bronx Burger Bar offers nine kinds of burgers, five kinds of side dishes and five dips. Everything is based on homemade products and fresh produces.

Like the menu, the atmosphere is inspired by American steakhouse culture so the burger restaurant has a relaxing atmosphere and room for all kinds of people.