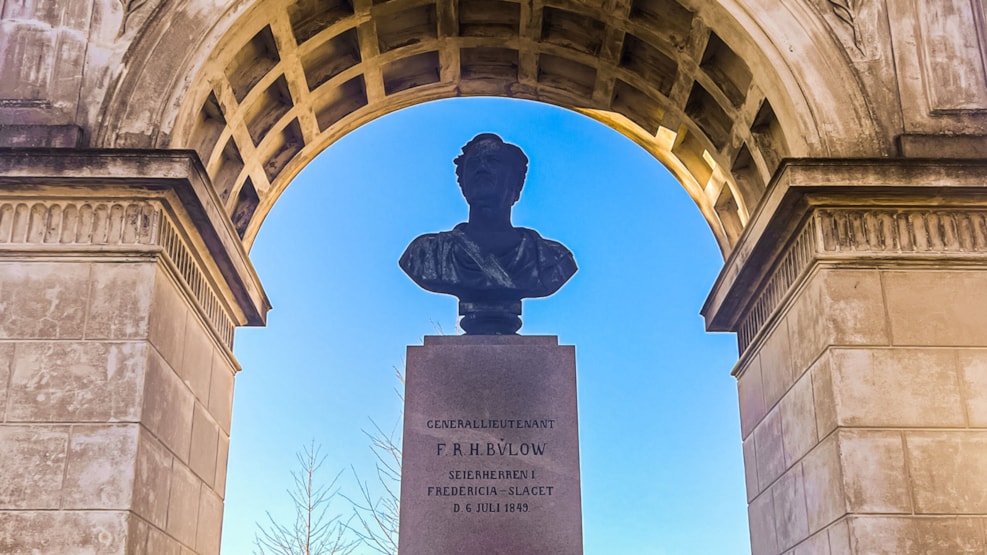 Bust of General Bülow
On July 6th, 1859 a bust of Danish army General Bülow was erected in the square between the old town hall (Meldahls Town Hall) and Sct. Michaelis Church. General Bülow was given command of the Danish troops in April 1849. He was the man behind a famous military and strategic manoeuvre which lead to Danish victory in the battle of Fredericia on July 6th, 1849.
In 1880 a triumphal arch was added to the bust.