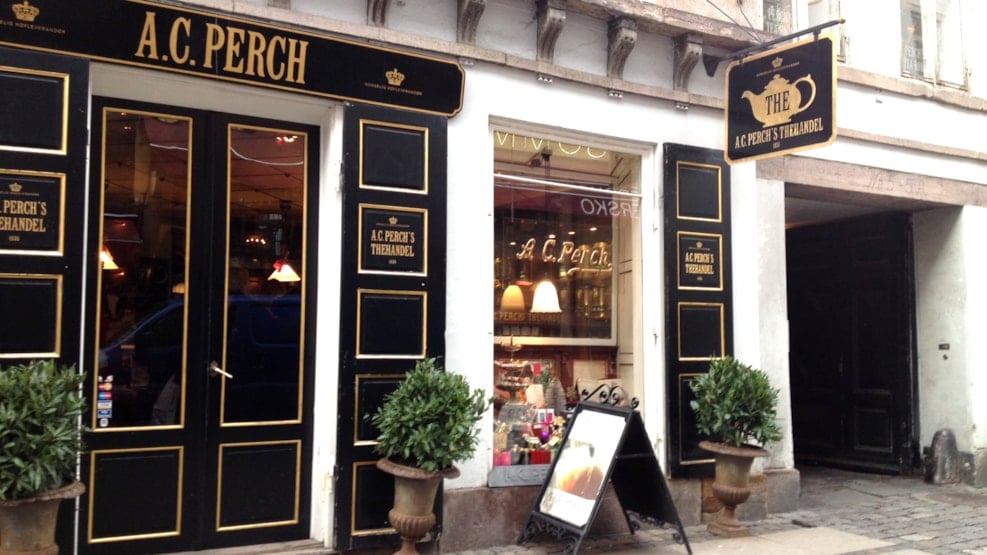 A. C. Perch's Tea Merchants
A. C. Perch's is situated on one of Copenhagen's very best shopping streets. The Royal Family are among the company's loyal customers - the Queen even has her own blend, which you might like bringing home with you.

Visit this small shop and feel like you have been beamed back to those good old days in 1835 when the first teas were imported from places like China, Ceylon, India, Japan and Africa.

Apart from the electrical lighting, the interior is original and the teas are still weighed on scales. Now, as back then, only tea is sold here, as even the slightest scent of coffee, chocolate, or spices will ruin the delicate leaves. The staff will even tell you that coffee is downright unhealthy!

Stay and enjoy a cup of tea

At A. C. Perch's they take pride in their work. Service of the utmost quality and expert advice on the noble art of tea-brewing are given as a matter of course.

You can also treat yourself to one of the teas at the adjoining Tea Room and even try one of the lovely cakes. In the afternoon reservation is advised.