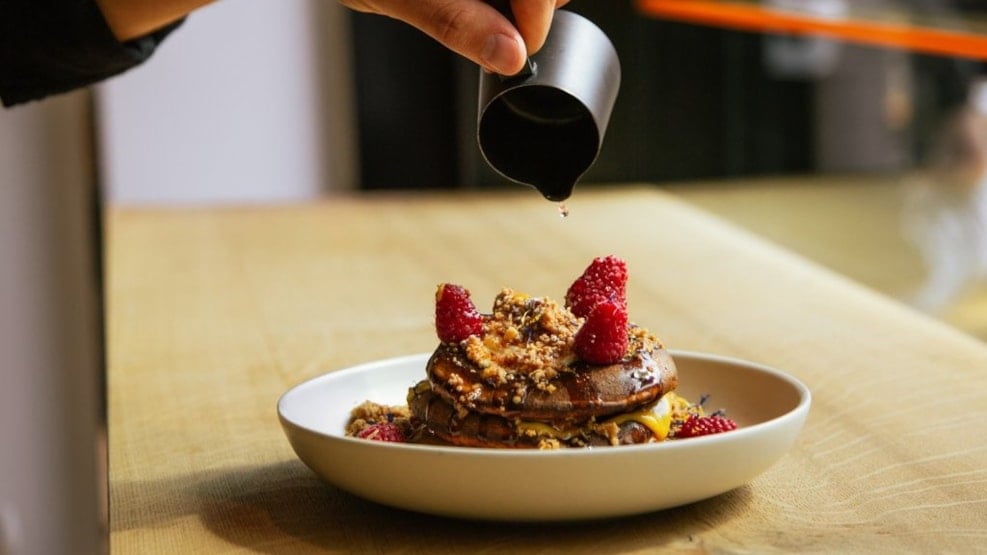 Cadence
Cadence is a newly opened, cool brunch eatery located in the blooming area, Carlsberg Byen. Here you will find all the delicious brunch dishes that your heart desires, all healthy and freshly prepared for you.
Cadence was opened during the summer of 2021 by a Brit and an Australian. The eatery is inspired by Australian style brunch, and serves a mashup of natural, healthy and luxurious foods all at the same time. Apart from being tasty and healthy, the dishes are also presented and plated in a sophisticated, yet still simple manner, which results in an all over comforting and tasteful culinary experience.
The menu consists of several delicious and healthy creations, among others a homemade vegan coconut yogurt and a vegan mango panna cotta. The menu also offers classical brunch dishes, cooked with a twist like the Eggs Benedict with pulled pork or the sweet potato based American pancakes with hazelnut crumble, miso-butterscotch and rhubarb syrup. Cadence brew their all their coffee with beans from Coffee Collective, so whether you prefer a flat white, cortado or a refreshing cold brew, you're guaranteed a great cup of coffee.