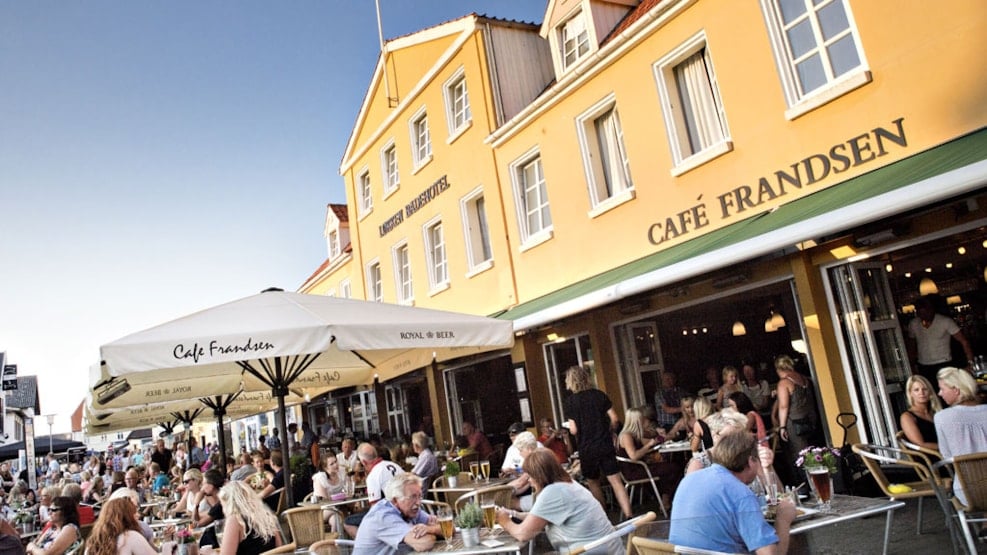 Café Frandsen
Café Frandsen, in the middle of the sun, in the middle of Løkken.
Located on the town square for more than 30 years, the café has always been a popular place to meet up with friends.
Great atmosphere from morning coffee through to colourful cocktails on light summer nights. You can enjoy your lunch, relax with a glass of wine or eat a light evening meal. The menu contains both classic café dishes and exciting specialities.