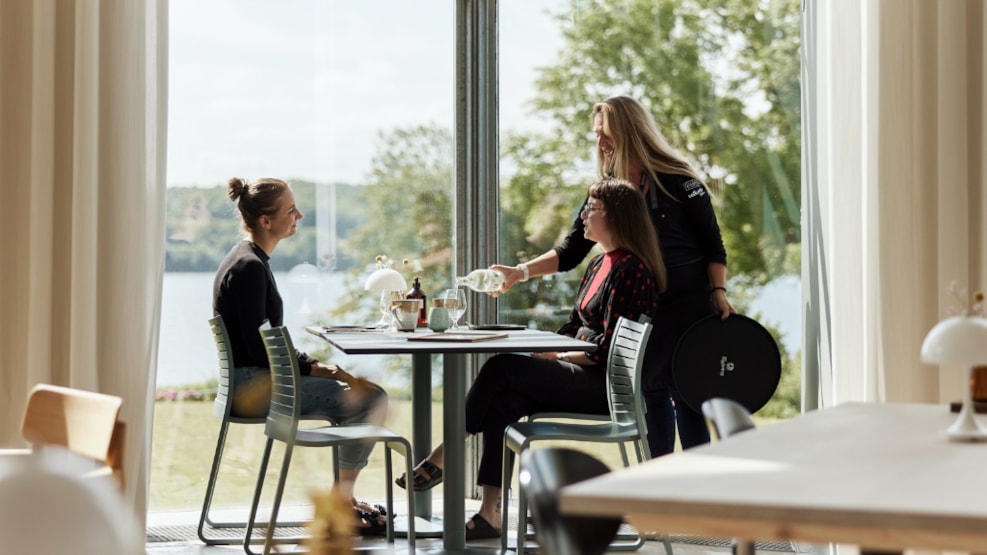 CAFÉ GUSTAV LIND - Café not far from Kolding
In beautiful surroundings overlooking the fjord of Kolding, you find Gustav Lind Kolding, where you can enjoy fine food that focuses on sustainability, organic produce and green thinking. During the summer Café Trapholt provides service outdoors in the museum garden.
The experience of Trapholt continues naturally when you step into Gustav Lind, which is Trapholt's own little gastronomic experience.
When the museum is open, there is a lot of work in the kitchen. Lunch is served daily, on weekends a wonderful brunch is served and on Wednesday evening a two-course menu is put together depending on the seasonal ingredients. Here the focus is on the sustainable, the green and of course ecology. The menu changes with the Danish season, and you are always guaranteed a good dining experience. Of course, there is also room for the little moment where you can enjoy a glass of wine or Mrs. Lind's layer cake with accompanying coffee.
The eatery is ideal when you need a break from visiting the museum, but is also the place where business people meet over a good lunch.
It is recommended to reserve a table in advance if you are a larger group.
For contact and ordering of tables, as well as companies: tel. 41 41 80 99