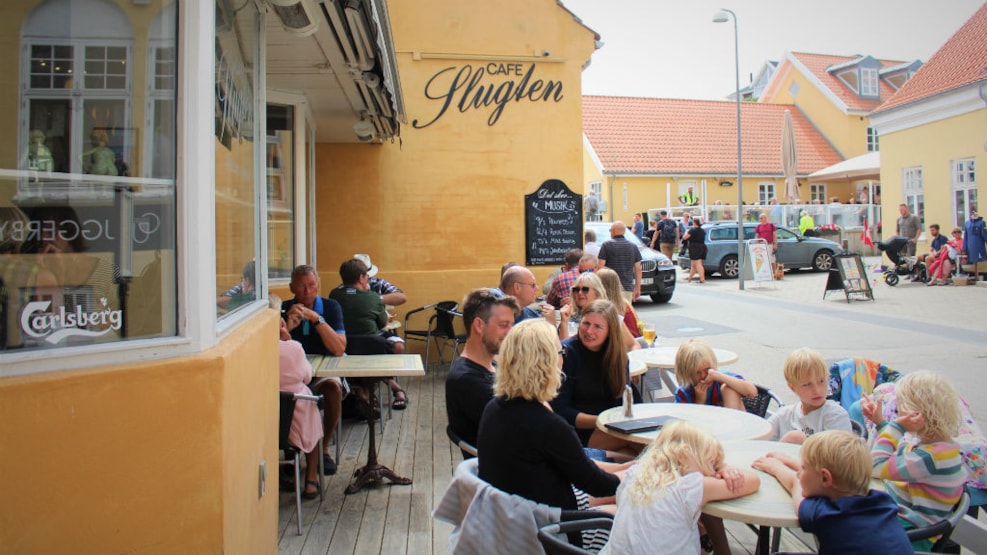 Café Slugten
Café Slugten is a gathering point for many locals and is popular with Lønstrup's guests.
Marlene Egelund is true local, born and raised in Lønstrup, she is the owner of Café Slugten that offers a wunderful relaxed atmosphere. The kitchen is tasty and colorful, with fresh fish, homemade soups and homemade schnapps made with local berries and herbs. Located in the middle of Lønstrup, the café has a terrace facing onto the town's idyllic street life. Café Slugten is a music café with lots of live music all year around. See our menu and music programme at www.cafeslugten.dk

High season: Mo.-Su. 11.30-02.
Low season: Please call on +45 9896 0633 (+45 4026 2233)