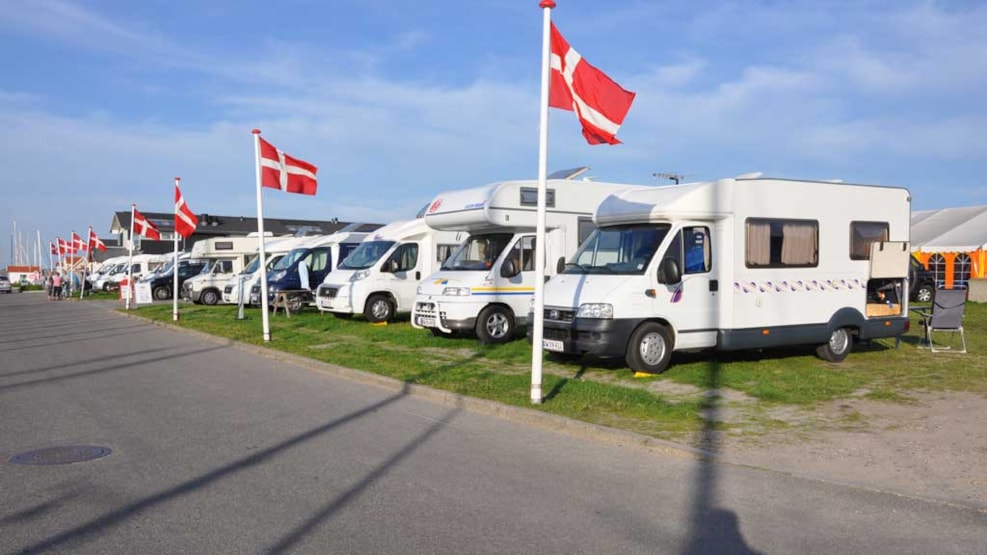 Campers site at Løgstør Harbor
The camper site at Løgstør Harbor offers an idyllic location by the water, perfect for those who want to enjoy the harbor's charm and the view of the Limfjord.
Løgstør Harbor welcomes motorhome travelers from near and far. The parking area is located at the marina and offers a fantastic view of the Limfjord. There are 15 spaces available.
Not far from the parking area is Frederik the VII's Canal. During the summer, various events take place, such as the Mussel Festival, Canal Jazz, the Maritime Festival, and the wooden ship regatta Limfjorden Rundt.
It's only a few hundred meters to the town center with its many different shops.
Price and payment
An overnight stay costs DKK 175.
Payment is made to the Harbor Master, Ib Johansen, who can be found at the harbor every day between 08:00 and 09:00 and after 17:00 in the small yellow house behind the ice cream parlor.