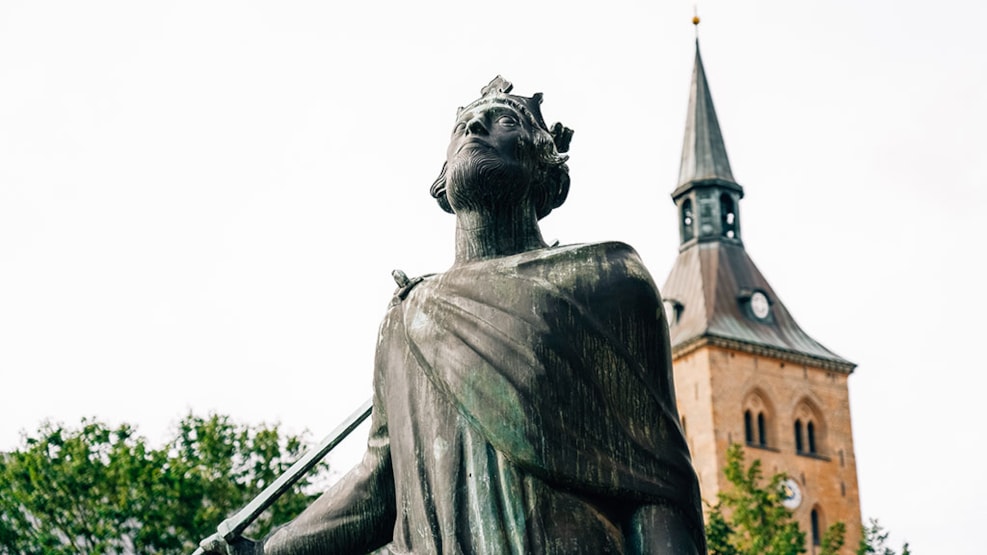 Canute the Holy
King Canute was very a important figure in Odense's history during his reign from 1080 to 1086. Aelnoths Saga written in Odense around 1120 tells the story of the king who was killed by rebellious peasants in Sct. Albany's Church during a particularly violent period in Danish history.

After his death he was sanctified and was given the name King Canute the Holy. His earthly remains are kept in the crypt below the cathedral which was given his name - Sct. Canute Church.

The bronze statue is placed at the location of the old Sct. Albani Church.

The statue was donated by Fyens Disconto Kasse (bank) on the bank's 100th anniversary in 1946.