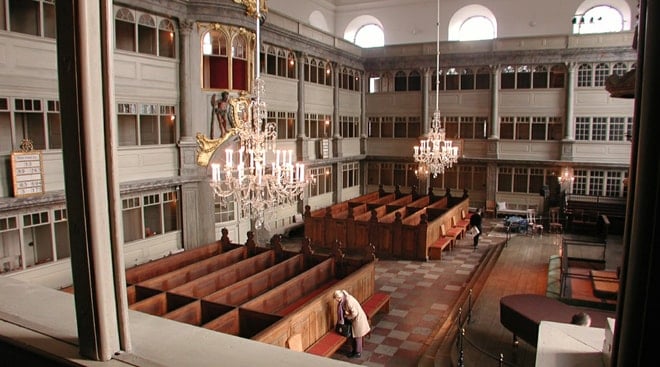 Christian's Church
Christian's Church in Christianshavn was consecrated in 1759, and the steeple finished in 1769. It served as a church for the German congregation at Christianshavn until 1886 when it was taken out of use.

Reconsecrated as a normal Danish parish church in 1901. Magnificent rococo interior with three-storied galleries.

The crypt which is open to visitors contains 46 burial chapels.

The church is often used for concerts and public speeches. Dalai Lama has spoken here back in 2000.