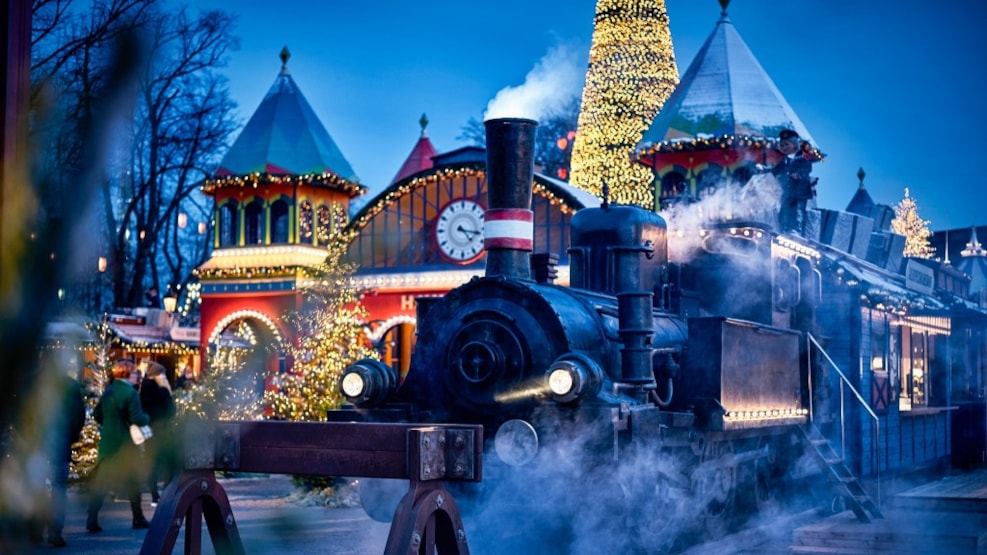 Christmas in Tivoli Gardens
Celebrate Christmas in Tivoli Gardens and experience thousands of Christmas lights twinkling like stars.
Once again the historic garden will be filled with glittering Christmas lights, the cutest wooden houses decorated with pine branches, and snow-covered trees to create that perfect Nordic Christmas atmosphere. Of course, Santa Claus and his reindeers will also be there to welcome everyone to the amusement park's fun rides and the cozy Christmas market.
This year, Christmas decorations will be glittering brightly in various special spots in Tivoli. In front of Nimb, a large red Christmas heart will feature projected images showing charming Christmas stories. You can see a sparkling Christmas tree on the Tivoli Lake as well as the usual iconic Christmas tree set up in front of the Tivoli Concert Hall. A magical, sparkling Christmas atmosphere is guaranteed. The garden will be decorated with more than 70,000 Christmas baubles and more than 1,000 Christmas trees completely covered in lights. 
Christmas market
Around 60 stalls will be bursting with any Christmas decoration, snack, sweet, or hot drink your heart could desire, and you may even fix some presents at the stalls selling knitted products, leather products, crafts, and deli items. 
To visit Tivoli's Christmas market, you're required to pay an entrance fee to the garden.