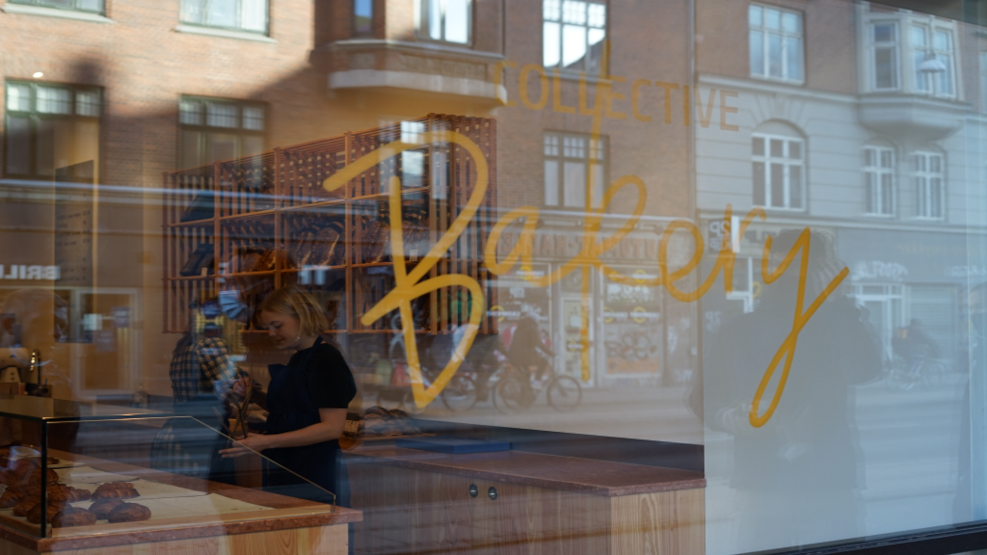 Collective Bakery
Are you looking for pastries for your coffee? At Collective Bakery on Nørrebrogade you can treat yourself with delicious pastries, which are carefully selected and in companionship with the coffee
Collective Bakery – pastry in companionship with coffee
For many years the people behind Coffee Collective have offered croissants along the coffee and dreamed about opening their own bakery. Therefore they have opened the doors to Collective Bakery on Nørrebrogade, where pastries are made in companionship with the coffee.
At Collective Bakery the focus is aimed at high quality of both sourdough bread and pastries, which they wish to lift to the same standards as the coffee they have been serving for years at Coffee Collective. The people behind Coffee Collective are collaborating with Head baker Michael Craig and Head baker assistant Meagan Murray, who have former experience at Hart Bageri and Juno The Bakery. At Collective Bakery they attempt to aim focus on the tasting experiences by using seasonal products and the best possible ingredients in their selection of sourdough bread and pastries.
Stop by Collective Bakery on Nørrebrogade and enjoy their pastries in Nørrebroparken or Assistentens Kirkegård.