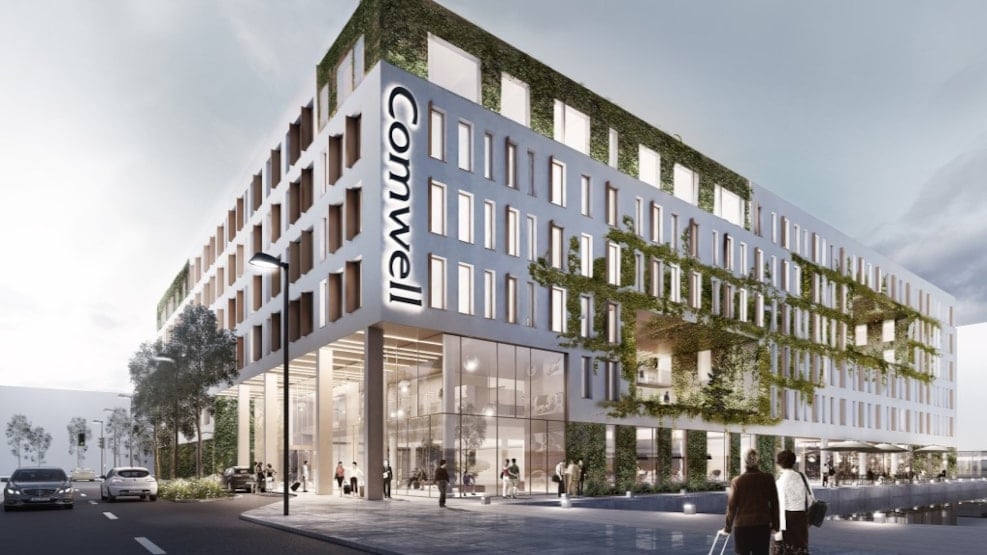 Green Experience
Comwell Copenhagen Portside
Out in the new and still growing neighbourhood, Nordhavn, lies Comwell Portside, a modern hotel with sustainability in mind. The Comwell chain has also won the prize as "Denmarks most sustainable hotelchain" three years in a row.
The Hotel is decorated with Danish design, in the name of sustainability. With classics like Arne Jakobsen and Børge Mogensen, the lounge is filled with cosy nooks, where you can sit and relax. The atmosphere and the colours throughout the hotel, represents the industrial side of Nordhavn, without it being too raw. It creates an urban environment, and a great link to the neighbourhood the hotel is a part of.
The hotel restaurant has with their "the fridge must be emptied" concept, focus on food waste. They make food with what they have in the fridge and what the season allows. The restaurant also has its own herb garden and mushroom room, so they can be self-sufficient. You can furthermore cut your own herbs for your food, on the tables and at the buffet, for at my active part of the meal.
Transport from the hotel is easy with the metro, only 100 meters away, and takes under 10 mins to the city centre.