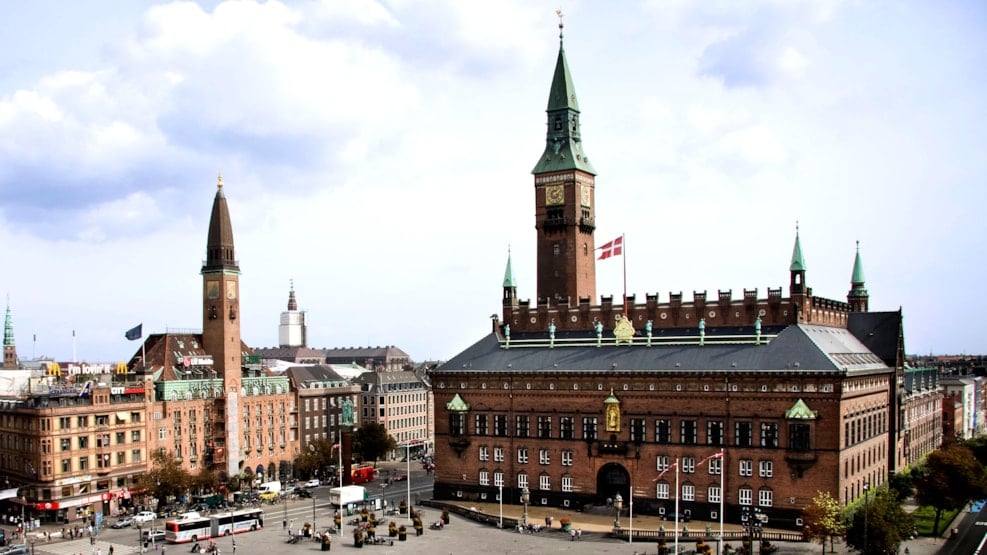 Copenhagen City Hall
In the heart of Copenhagen, you will find Copenhagen City Hall. Copenhagen City Hall was built in 1892-1905 and was designed by architect Martin Nyrop. Martin Nyrop was inspired by the town halls of Italy, and the building is today considered as a classic of the National Romantic style. The National Romantic features shine through throughout the building - from the richly decorated exterior to the detailed interior with hidden gems hidden in everything from murals to stair railings. 
Today, the Town Hall is used for Civic Council meetings, weddings and national celebrations. 
Guided tours
The City Hall can be explored on your own, but if you want the full experience of Copenhagen City Hall and it's secrets, you can join a guided tour Monday-Friday at 13.00 and Saturday at 10.00. The tour is about 50 minutes and the competent guide takes you around the City Hall, as well as up the City Hall Tower, which with it's 105.6 metres is one of the tallest buildings in Copenhagen. Tickets can be booked here.
If you only want to visit the tower, you can join the tour Monday-Friday at 11.00 and 14.00 or Saturday at 12.00.
Note: There are about 300 steps to the balcony of the Town Hall Tower and no elevator.
City Hall Library
Need a quiet place to study for exams? Although the City Hall Library no longer functions as a library, the beautiful hall now provides the perfect quiet reading room, creating just the right study atmosphere
The City Hall Library is free and open from Monday till Friday from 09.00-16.00.
Wedding at the town hall
If you dream of getting married in a beautiful and historic setting, you can get married in the beautiful Wedding Hall at Copenhagen City Hall. Read more about weddings at City Hall here.