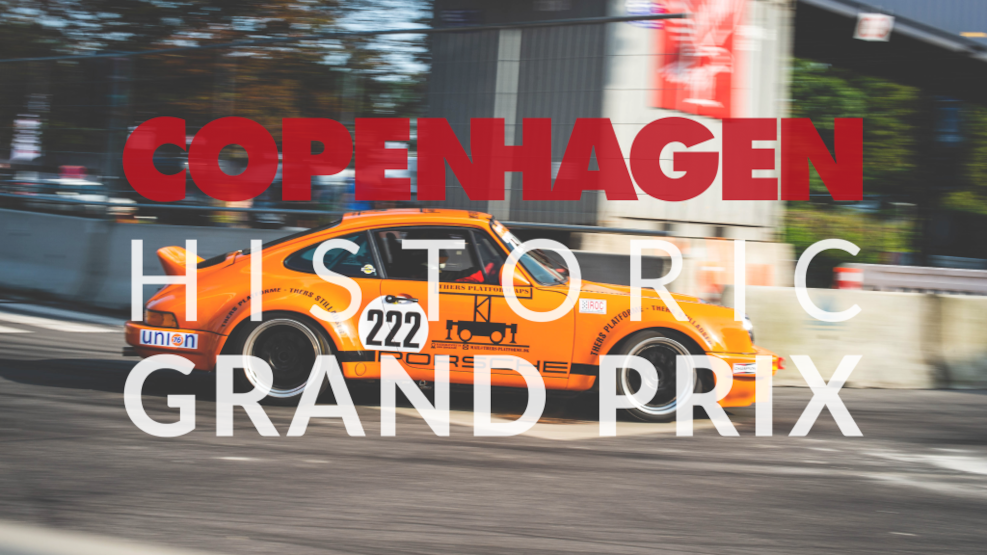 Copenhagen Historic Grand Prix
Copenhagen Historic Gran Prix (CHGP) is a race that takes place at Bellahøj Park in Copenhagen with action, drama, lots of speed and entertainment for the entire family. 
Every year, the race is a celebration of historic race cars and famous drivers – especially the Danish racing drivers, but also the many international stars. 
On top of the race, there will be lots of activities. Company events, exhibitions, car clubs, accessories, restaurants, food and drinks stalls and activities for both kids and their parents. 
There will be grass areas with benches where you can enjoy the lunch or relax while the kids play. 
Copenhagen Historic Gran Prix tells a culture historic story about the development of auto racing from the beginning of motor sport all the way till innovative electric and hybrid cars today. Come and experience more than 200 motor racers from all over Europe and their amazing cars from 1965 to 1986. 
Get your ticket at the website.