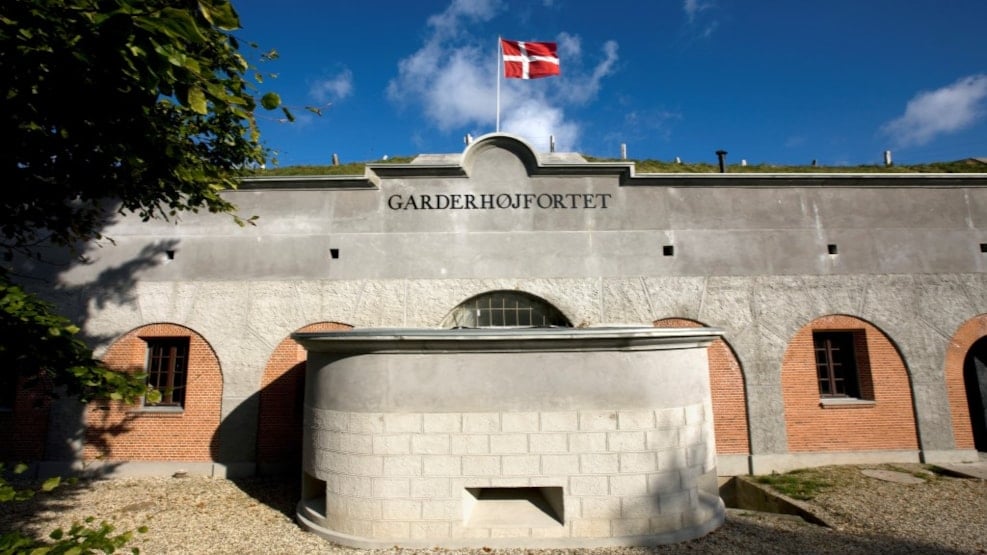 Copenhagen's Fortifications
The many fortresses around Copenhagen, which together constitute Copenhagen's Fortifications ("Københavns Befæstning"), offer lots of exciting experiences for children and adults alike. 
Walk among the canons at Copenhagen's largest inland fort
The Garderhøj Fortification is located north of Copenhagen, and it is the city's largest inland fort. 
With an entrance ticket you will be able to take part in an interesting tour of the fort's armoured turret, which weighs 100 tons and can be turned 360 degrees.

Explore the history close to the city centre

The Trekroner Fortification is located across the Copenhagen waters outside Langelinie. Here, you'll find a free exhibition telling the fascinating history of the fort. You can also book other types of activities such as treasure hunts and tours if you contact the fortification. Copenhagen Water Shuttle sails to the Trekroner Fortification from Langelinie.
Stroll along the West Rampart
The West Rampart stretches 14.2 kilometres through several municipalities, and it is the perfect place for a stroll through the beautiful nature west of Copenhagen. The rampart was built as a part of Copenhagen's Fortification, but is today protected as a conservation area for its historical value and biodiversity.

Travel back in time in the labyrinthic Ejbybunker  

In Ejbybunkeren you can explore the fascinating history in a new an interactive way. You can go hunt for a spy from the Cold War, fight against a third world war or try your skills as a bicycle soldier – exciting activities for children of all ages.
A fort for foodies
The old Charlottenlund Fort has been transformed into the restaurant Charlottenlund Fort. Here, you'll find delicious food inspired by the Danish and French cuisine made with the best, seasonal produce.
Do you want to see more from Copenhagen's fortificantion? Check out our guide to Mosede Fortet.