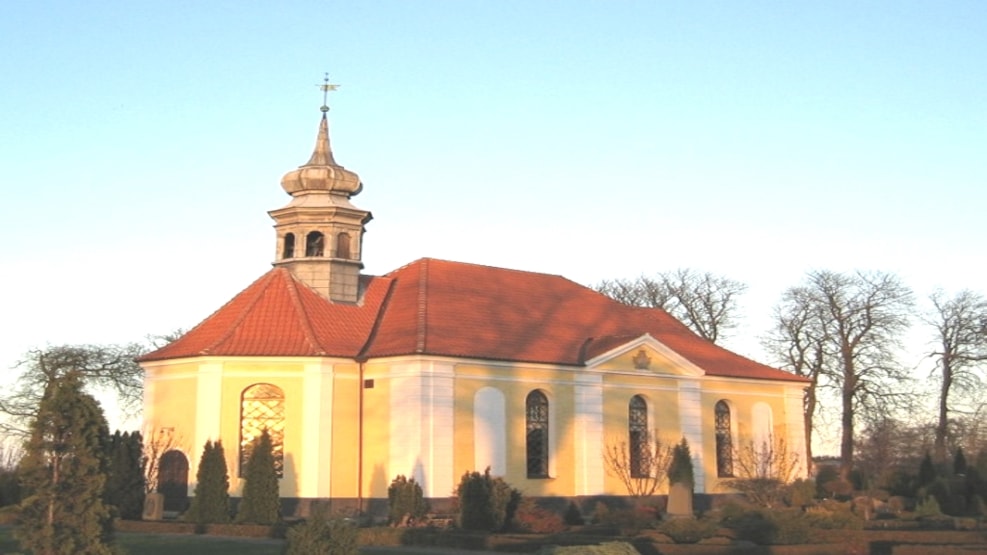 Damsholte church
Damsholte church forms a long square room with two five-sided extensions.
The church was built in the year 1743.
From around 1800 there is a grave chapel for the owners of the church and Marienborg, the family LaCalmette.
Damsholte Chuch is a village church completely in the style of Pietism.