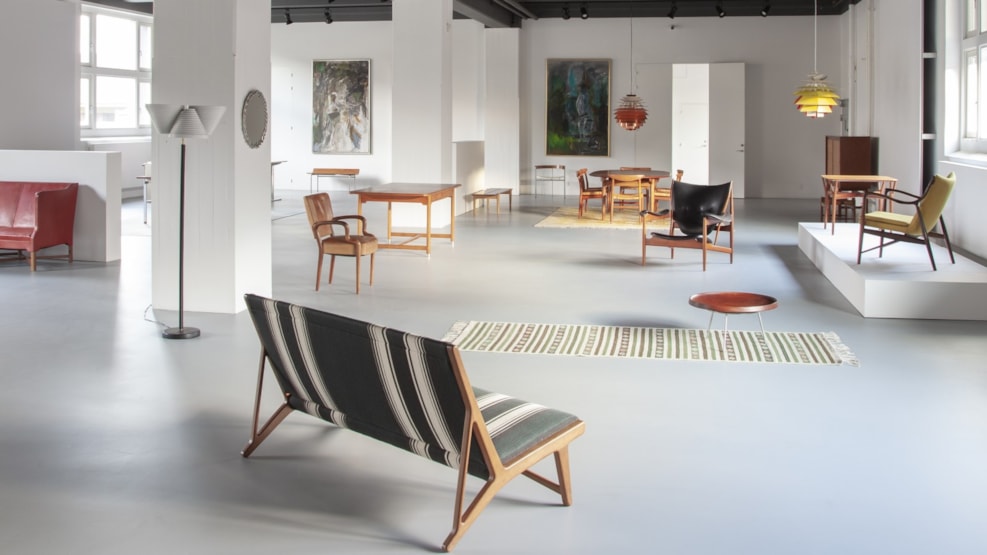 Dansk Møbelkunst Showroom
Meet the experts in Scandinavian furniture design from 1920-1970. From hand-crafted masterpieces to iconic industrial design, at Dansk Møbelkunst you'll find a wealth of modernist, mid-century Scandinavian design at its best.
The art of Scandinavian furniture
Dansk Møbelkunst has both a gallery in the centre of town and a showroom (open by appointment) in Østerbro. It's experts certainly know everything worth knowing about mid-century Scandinavian furniture design. The gallery was established in 1992 and specializes in rare, original works of Scandinavian furniture that were created during 1920-1970. It was during this time that a circle of craftsmen, architects and designers erased the distinction between works of art and functional equipment for everyday life ­­– heightening the craft to an art form.
Dansk Møbelkunst takes its name from the Danish word for furniture art, a term that is rooted in the craft and cabinet making tradition and signifies a synthesis of aesthetics, utility, and craftsmanship.
Experience the masters of modernism
Entering the gallery, you'll get to experience first-hand the beauty of the furniture. Every piece has the purity of minimalistic design which relies on beautiful materials rather than applied decoration or ornate finely crafted details. You'll get up close to some handcrafted masterpieces and iconic works of industrial design from some of Denmark's greatest mid-century masters like Kaare Klint, Poul Henningsen, Hans J Wegner, Børge Mogensen, Ole Wanscher, Arne Jacobsen, Finn Juhl and Poul Kjærholm. Should you be interested in buying the showroom in Østerbro is open on appointment.