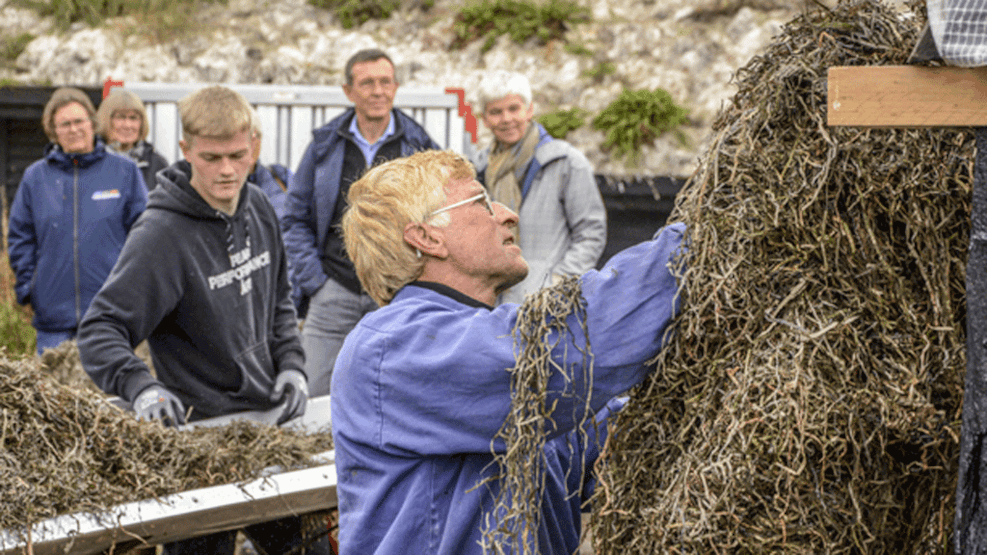 The Day of the Seaweed Houses
Tanghusenes Dag is held every year in the run-up to the autumn holidays, and on the day itself there will be a number of activities around the theme of Læsø's unique kelp roofs.
In 2022 Tanghusenes Dag will be held on 16 October at Museumsgården from 11 - 15 and with Open Tang Houses in many places between 13 and 15.
Seaweed DayCome and discover Læsø's unique cultural heritage - the beautiful seaweed houses.Every year, we begin week 42 celebrating our seaweed houses.
Henning Tengenemand and his people demonstrate how they make a seaweed roof that will be children's activities and food and drink can be purchased.Leif Ladefoged from Læsø Municipality talks about the restoration project.
There will also be guided tours on the Tanghus route and you can see a seaweed inside.