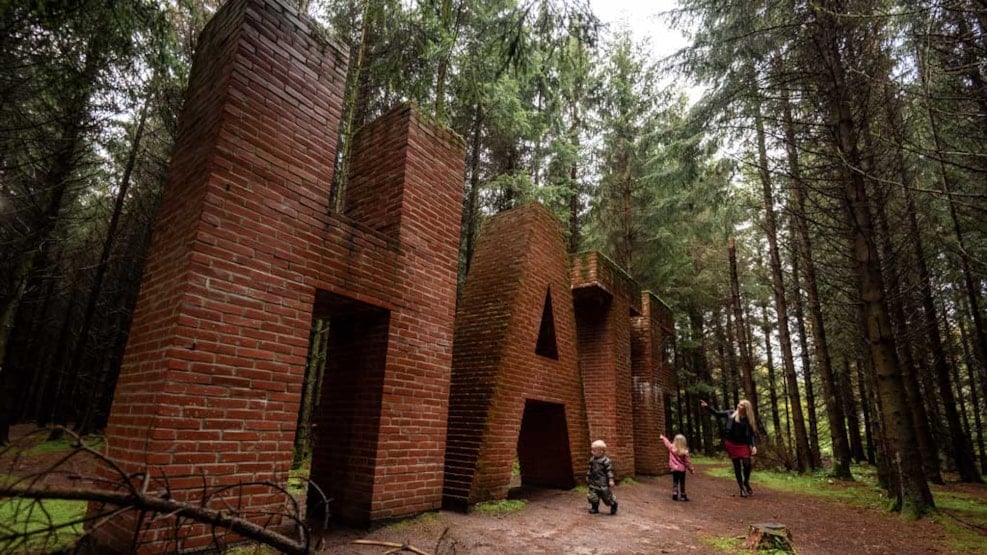 Deep Forest Art Land - Skovsnogen
Welcome to Deep Forest Art Land. A forest that is truly out of the ordinary
Deep Forest Art Land is an exhibition area out in the open. In the forest, art and artists are just as many guests in nature, as are you the audience. There are no rules regarding how you should experience the art, and the works of art are forced to unfold under the rules of the forest.
It is also known under the name Skovsnogen. 
A marked path system leads you through the forest and into many different experiences. On your way along the 3-kilometer route, you will find more than 80 unique works of art – with more being added all the time. Deep Forest Art Land requires you to go on a journey of discovery, forcing you to move through the forest in order to see the artworks. The forest repays your effort with all of these new experiences. The forest, as well as the artworks, are ever-changing. Some of the artworks will slowly disappear, while others are created for long-term durability that takes into account the effects of wind and weather.
Deep Forest Art Land is the first exhibition place of its kind in Denmark, where contemporary art, outdoor life, and natural experiences come together in a unique fusion.

Deep Forest Art Land unfolds in the privately-owned Døvling Meldgaard Forest and is located in a landscape that is shaped by glacial during the Ice Age.

Visit their website here

Deep Forest Art Land at Atlas Obscura