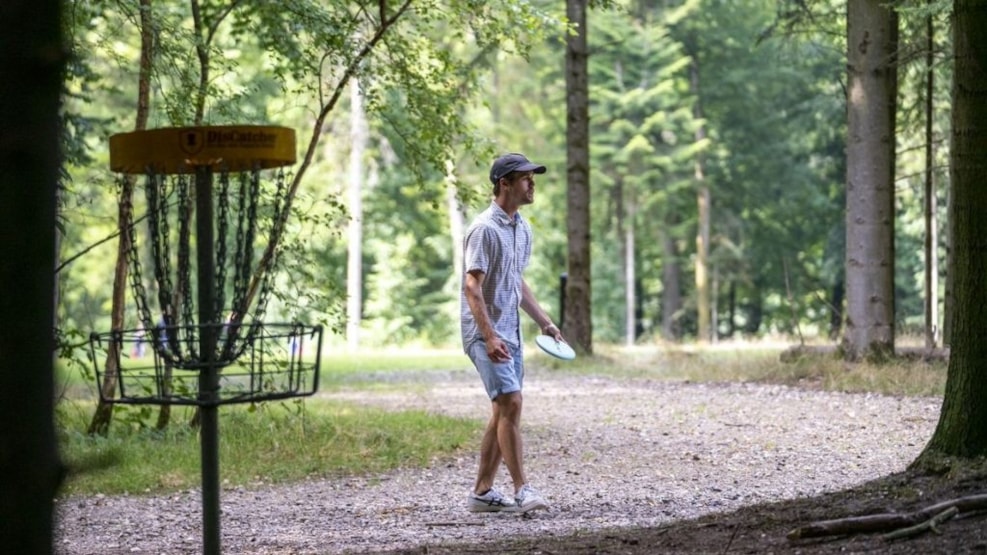 Disc golf in the Deer Park in Skanderborg
Do you want to exercise in the beautiful surroundings of nature while testing your skills of aiming, throwing and hitting? Then disc golf in Dyrehaven in Skanderborg is something for you.
In Dyrehaven Skanderborg, there is nothing less than an 18-hole disc golf course, which is even called "Denmark's most beautiful disc golf course".
You can borrow golf discs at Skanderborg Library. It only requires you to pay a deposit of 200 kr., which you will get back when you return the borrowed discs.
It takes approximately 2 hours to play all 18 holes.
What is disc golf?
Disc golf is very similar to golf, where you have to hit a distant target. Instead of a golf club, ball, and hole in the ground, you use a disc that looks like a frisbee. The disc is thrown and is considered in the goal when it hits the basket set up above the ground.
Just like golf, you are allowed to throw the disc from where it last landed. The biggest challenge is to adjust your throw to match the course length, terrain, and weather conditions.
See what others are sharing on Instagram