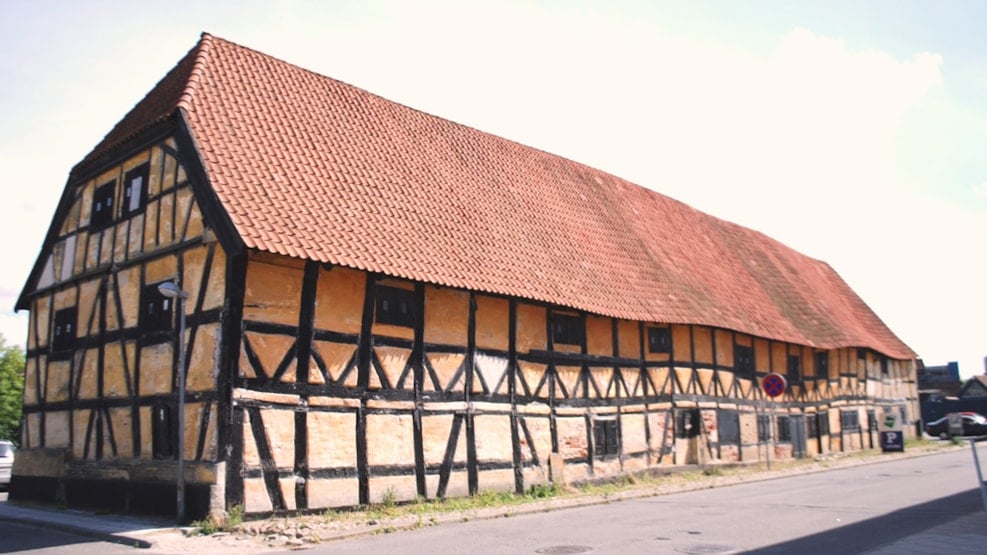 Dronningens Pakhus
The oldest not religious building in Nakskov. Built 1589-90 by Queen Sofie, widow after Frederik the Second.

The farmers then paid "langgilde-korn" (langgilde = an oldfashioned kind of tax to a certain amount of grain which the farmers had to pay to the landowners) which was exported by sea in Nakskov Harbour.

Guide for the tour of the town is avaiable at Nakskov Tourist Bureau.