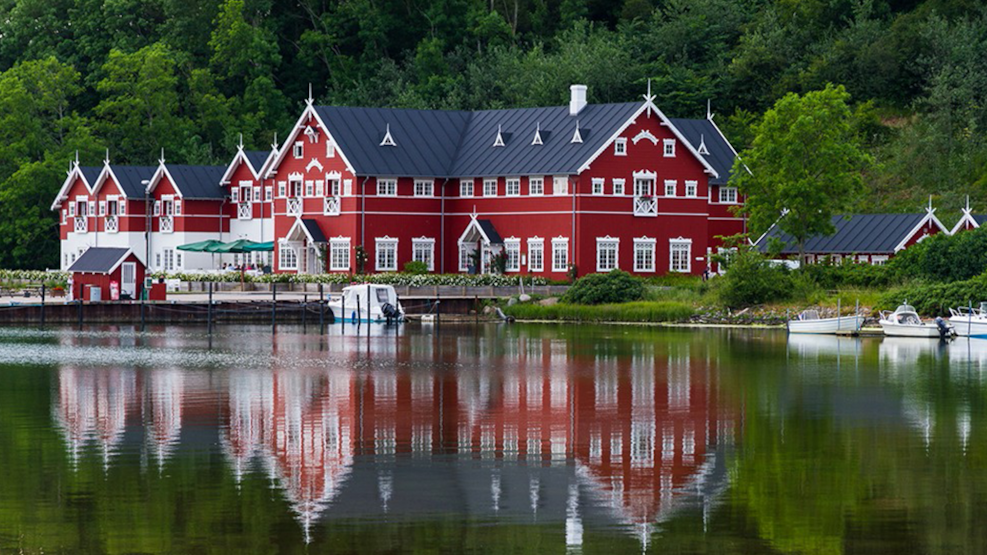 Dyvig Badehotel
The fantastic location, between forest and water, provides the space for contemplation, pampering and relaxation to both body and soul.
 
Enjoy the scent and flavour of freshly ground coffee, exquisite gourmet dinners under the gleam of the chandeliers in "Restaurant Vigen", the classic Danish cuisine in "Skipperstuen" or just a glass of champagne on the terrace overlooking the water.

The rooms are arranged very individual and stylish including the newest technology. You have wireless network, Modern designs from B&O, duvet and pillows from "Ringsted Dun" and beds from Jensen DK. In addition mini-bar with cool drinks, as well as salty and sweets. If you need hypoallergenic duvet and pillows please inform us at the reservation.

Your accommodation includes a breakfast De lux, to be enjoyed at the bed or in "Restaurant Vigen".

You will be greeted by a friendly, relaxed and professional staff. Who will do everything to provide a pleasant and memorable stay at Dyvig Badehotel.