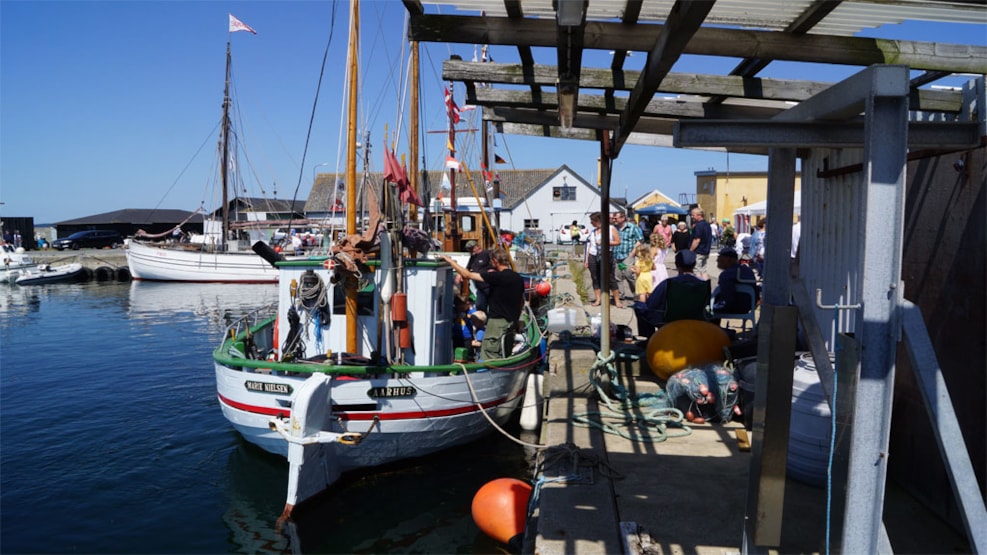 Ebeltoft Traffic Port and Marina
Ebeltoft is one the only west-facing harbour on the east coast of Jutland and with a fabulous view to "Ebetoft Vig" and "Mols Bjerge". The harbour is situated close to the middle of Ebeltoft, which makes the visit to the harbour a special experience.
Sail to Ebeltoft Habour
"Ebeltoft Harbour" has new toilet and bathing facilities rebuild in 2009 along with a new harbour office. The harbour has room for larger ships up to 45 m's length, 4,5 m's wide and a max depth of 3 meters. The west-facing pier is only for guests and has room for ships up to 50 feet and 4,5 meters wide. 
The harbor consists of a concrete pier for larger vessels up to 45 m in length, 10 m in width and a depth of 4.3 m. The west-facing pier is reserved for guests and has seats for larger both up to 50 feet and 4.5 m in width and with a depth of 3 m. Here electric stands are installed. In addition, there are 2 floating bridges to the east. There are new toilet and bath facilities and a port office built in 2009.
See what others are sharing on Instagram