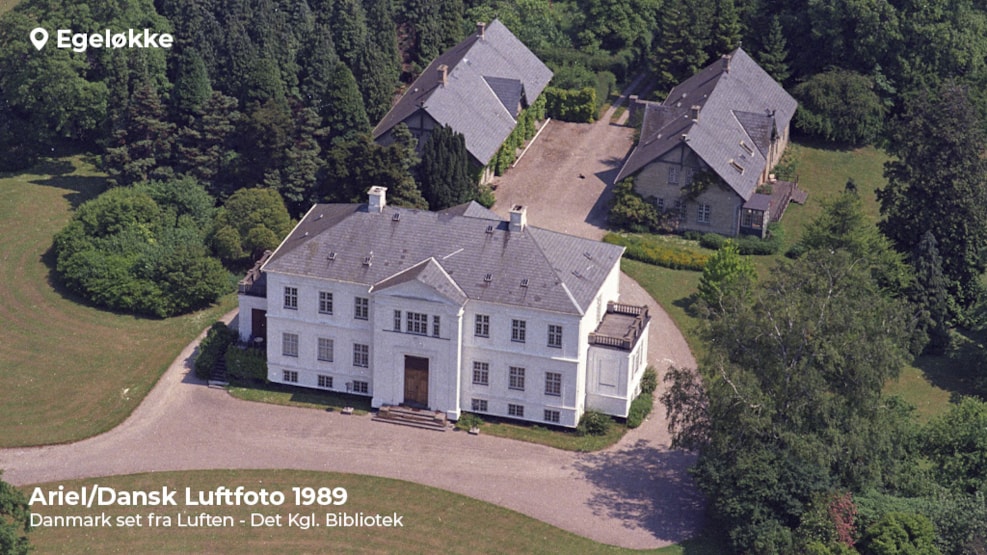 Egeløkke Manor
Since 1687, where Grundtvig was employed as a house tutor, Egeløkke has been passed down within the family. No public access.
Egeløkke has its origins in the Middle Ages, and the original main building from around 1700 was demolished around 1800, only to be torn down again in 1845 when the current single-story main house in the neoclassical style was constructed. The building is likely designed by G.F. Hetsch, who was employed by the owner's brother to renovate the nearby Steensgaard Manor.
In 1890, an additional floor was added to the entire house.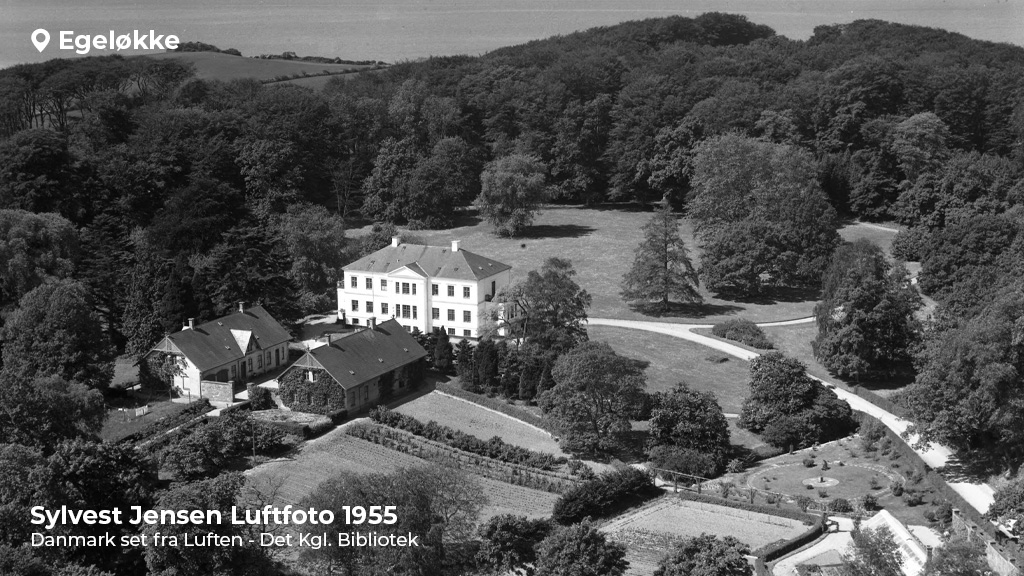 N.F.S. Grundtvig (1783-1872, writer and priest)
In 1805, a young Grundtvig was hired to teach the 7-year-old Carl Frederik, the couple's eldest son.
Grundtvig worked as a house tutor at Egeløkke for three years and fell head over heels in love with the lady of the house, Constance, with whom he read romantic poems. His time at Egeløkke was a crucial period for Grundtvig, as the unrequited love for Constance inspired his career as a poet, priest, and political figure.
The public does not have access to Egeløkke.
Read more (in Danish) about Egeløkke's ownership history, servants, buildings, and cultural environment at danskeherregaarde.dk
Source: Dansk Center for Herregårdsforskning