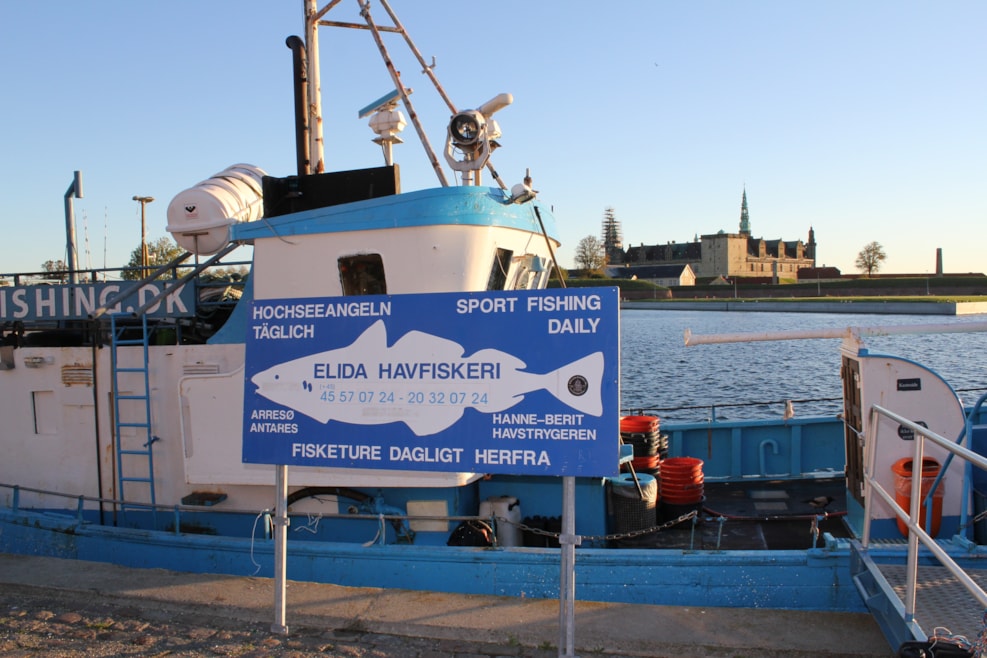 Elida Fishing.dk
The shipping company Elida Fishing.dk organizes fishing trips from cutters in Øresund, Kattegat and the Baltic Sea with departure from Helsingør harbour.

The company owns four ships: Antares, Hanne-Berit, Arresø and Havstrygeren with a total capacity of 150 persons.
Elida Fishing.dk has great experience in arranging maritime adventures: day-trips, evening-trips, parent & children-trips, senior-trips. But also specially designed trips for companies, schools and institutions. Call us for further information.
Fishing equipment can be rented or purchased on board and you can buy hot sausages, sandwiches, coffee, beer, soft drinks and sweets. Saloon and toilet on board. Don't forget your fishing license!
Booking:  tlf. (+45) 2032 0724 or (+45) 4557 0724 between  8 am and 10 pm.