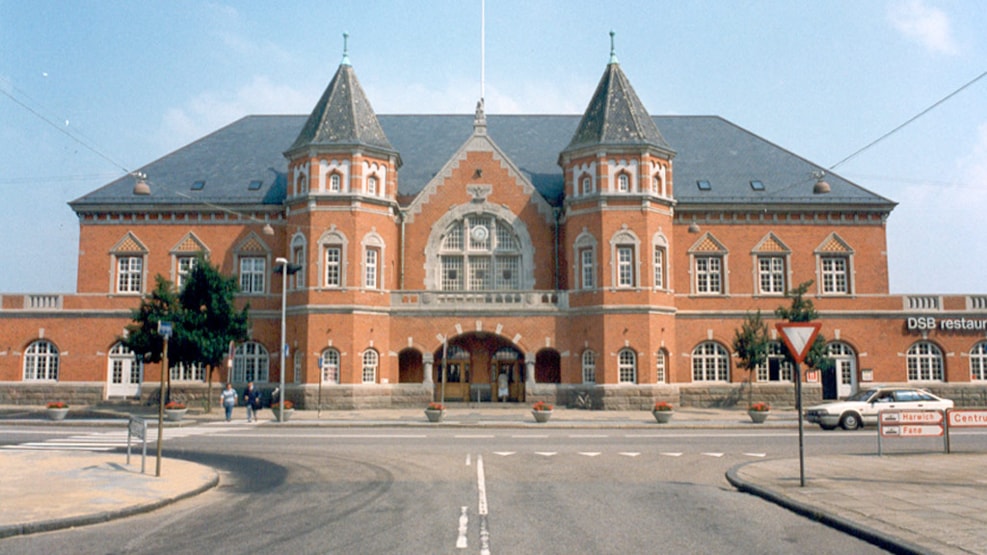 Esbjerg Railway Station from 1904
Esbjerg Railway Station was built in 1904 and was designed by DSB's chief architect Heinrich Wenck (1851-1936), who for more than a generation shaped the architecture for DSB (employed 1882-1921).
The architecture is characteristic for the period, the castle like appearance is looking back to a period of greatness for the country. But simultaneously the use for new materials from the industrial age is celebrated like the cast iron columns carrying the platform roofs.
The station has been restored inside and outside on different occasions. The structure won a price for the gorgeous and gentle restorations of the ceiling inside the waiting area. The ceiling gives the building a certain greatness, with height and pattern painted ceiling boards.
Again in 2002 the building was awarded for a complete and beautiful restoration of the facade.
The building was protected from major change and demolition in 1983.