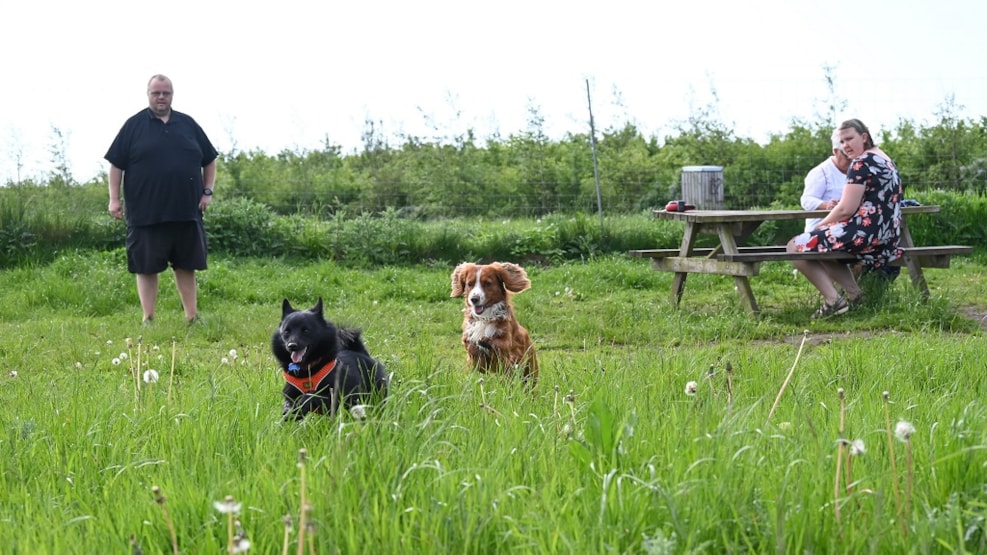 Farsø Fenced-in Dog Park
Welcome to Farsø Dog Park!
Farsø Dog Park is a 9,000 m2 large dog exercise area in a natural and traffic-free environment, where the four-legged wonders can really burn off some energy, both on and off the leash!
The area is fenced with a 400-meter-long and 1.7-meter-high aluminum-zinc-coated animal fence on split oak posts and is equipped with two wooden gates with automatic closure – one in the west and one in the east.
Inside the area, which is treeless, there is a paved pathway, a large planted area in the southern end with a forest-like character, and a rest area with table-bench sets and trash bins.
The fenced dog exercise area is located just north of a large rainwater basin with a gravel path all the way around. A walk around here is definitely recommended either before or after the visit to the fenced area.
Adjacent to the dog exercise area, there are associated and free parking spaces.
A highly recommended visit, especially for the little four-legged ones – but certainly also for the owners!