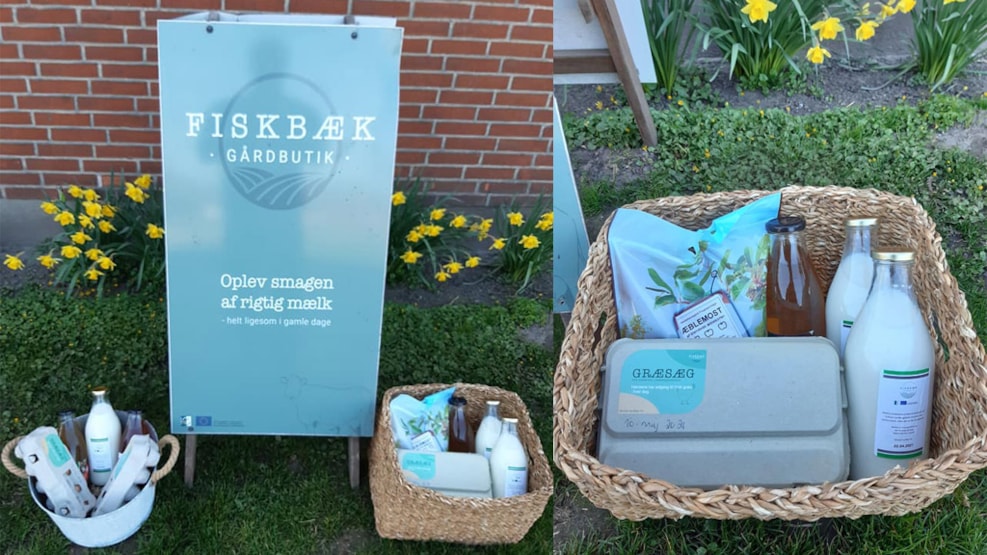 Fiskbæk Farmshop - Milk and eggs
Fiskbæk Farmshop is the taste of locally produced fresh food, located in the classic South Jutland landscape, at Gråsten Agricultural School.
Fiskbæk Farmshop is connected to a classic Danish dairy farm at the agricultural school in Gråsten. From here, milk is drained and pasteurized, fresh from the milking robots.
Fresh eggs from the school's free-range chickens on grass, are sold in the shop, as well as fruit must from Hestehavegaard.

The farm shop is located at Gråsten Agricultural School, in connection with the school's agriculture. There is thus a good connection between the production and the finished product. The school's farm is always open, and is happy to give a tour of the nearby stables.