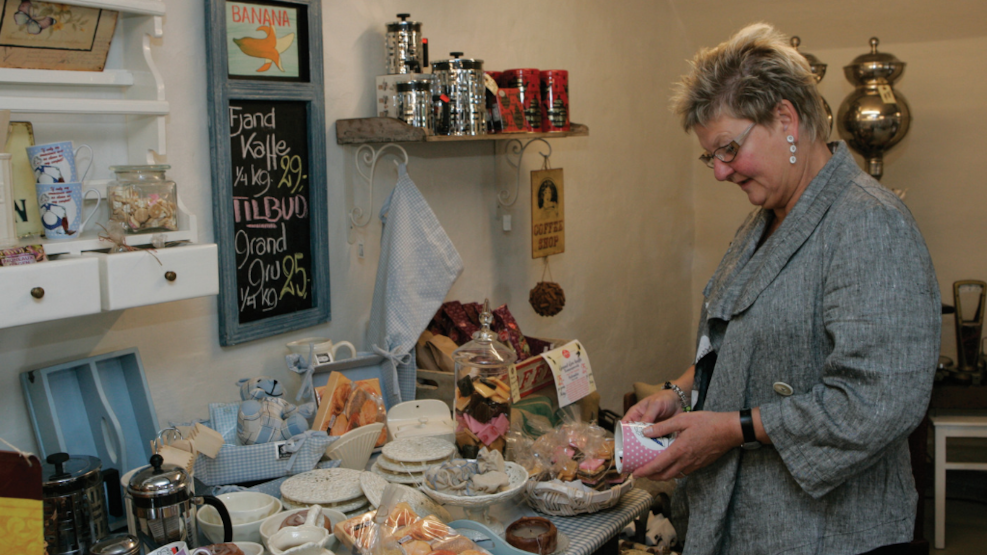 Fjand Gårdbutik - Café & Gallery
Fjand Gårdbutik - Café & Galerie
- die ganze Kaffeebohne, Tee, spannende lokale Köstlichkeiten, Kleidung, Schmuck, Taschen, ARCOPEDICO Schuhe, Nice Living, Norwegische Strick & Wolle, Glerup Filz und vieles mehr.
Delicacies in the Café
Fjand Gårdbutik's Café is located in the former barn with lots of cosiness and wonderful acoustic. Here you can enjoy a cup of freshly ground coffee with delicious homemade cake or chocolate. The café also offers a light lunch with a good glass of beer or wine.
Order Gårdbutikken's plate to enjoy on the beach, in the cottage or much more food from Gården for a cozy free evening at home.
On Sundays and public holidays, we hold coffee / cake tables in West Jutland. And
Music event
Participate in our cozy music events with summer buffet and live music with different artists.
Gallery
The gallery has changing exhibitions and working workshops.
Groups and tour organizers
Fjand Gårdbutik is particularly suitable as a place to visit for bus companies with the option of a guided tour and lunch or coffee / cake in the Café. The café is also partially handicap accessible.
Bed & Breakfast
We also rent rooms such as Bed & Breakfast. Here only the chirping of birds and the roar of the sea can be heard. And you can experience the most amazing sunset and starry sky!