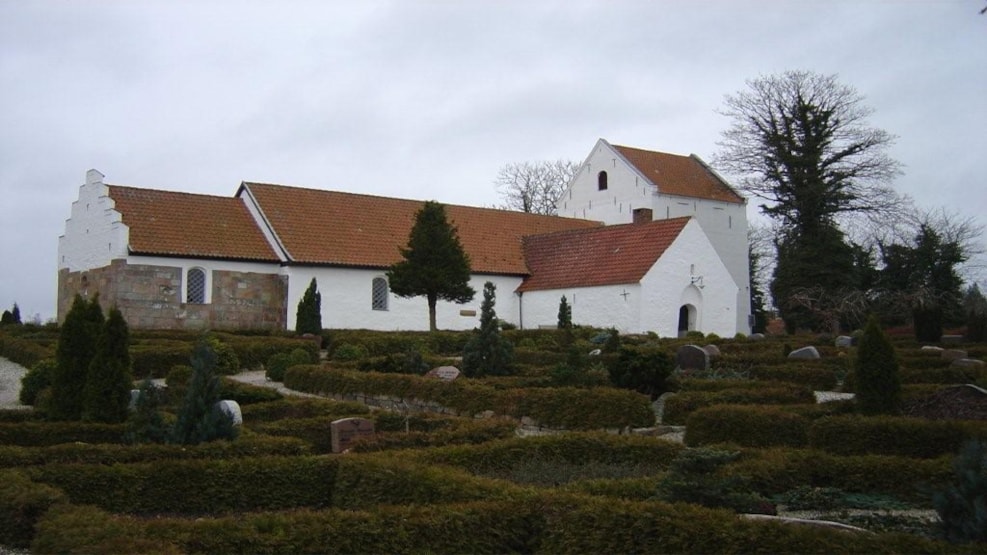 Fjellerup Church
Fjellerup Kirke's building and inventory bear witness to faith, life, and death throughout eight centuries.
 The church is built in the Romanesque style with thick walls and arches over windows and choir. The church choir and the eastern part of the ship are probably built in the 12th century by the inhabitants of the parish.
The church's ship was expanded in the 16th century to be almost twice as large. Later, in the 18th century, the porch and tower were added.
The church is marked by having been owned by Østergaard, the parish's all-dominant estate. This can be seen, among other places, on the memorial plaque in the northwestern corner of the church, which was hung in memory of one of the former wives at Østergaard, who died in 1763 at the age of 29, and therefore the plaque testifies to a family tragedy.
The baptismal fund is of Romanesque style and may date back to the early days of the church.
Fjellerup church is located close to the popular bathing area "Fjellerup Strand" and because of this, it often serves as a church for tourists in the summer.