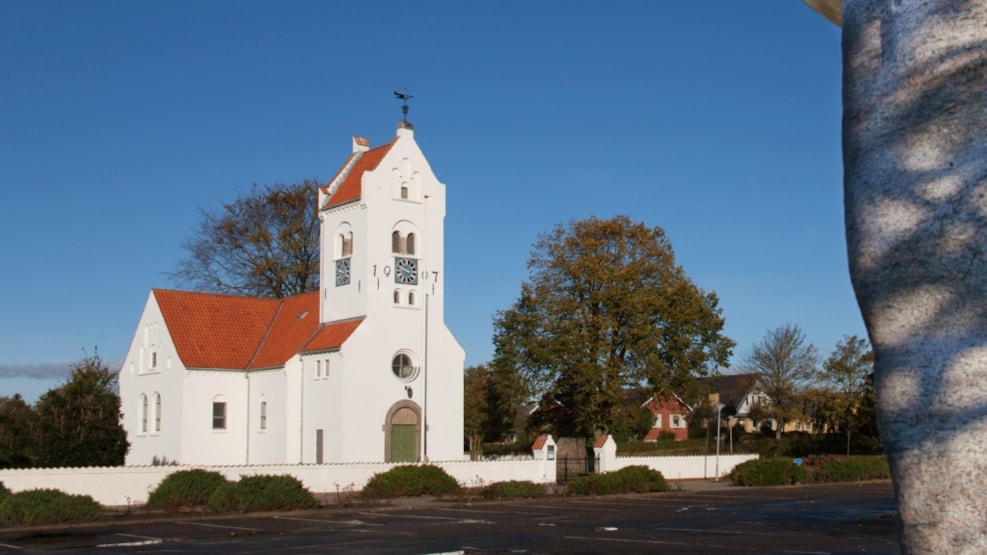 Fjerritslev Kirke
Fjerritslev Church is a very young church. The church was built in 1907 and was initiated the 22nd of December the same year.
It was architect Kristoffer Varming, who made the drawings and controlled the building of the church. He has created the symbol of the cross inside as well as the outside of the church.
Fjerritslev Church is different as its tower is faced west whereas the biggest part of churches have their towers facing east.