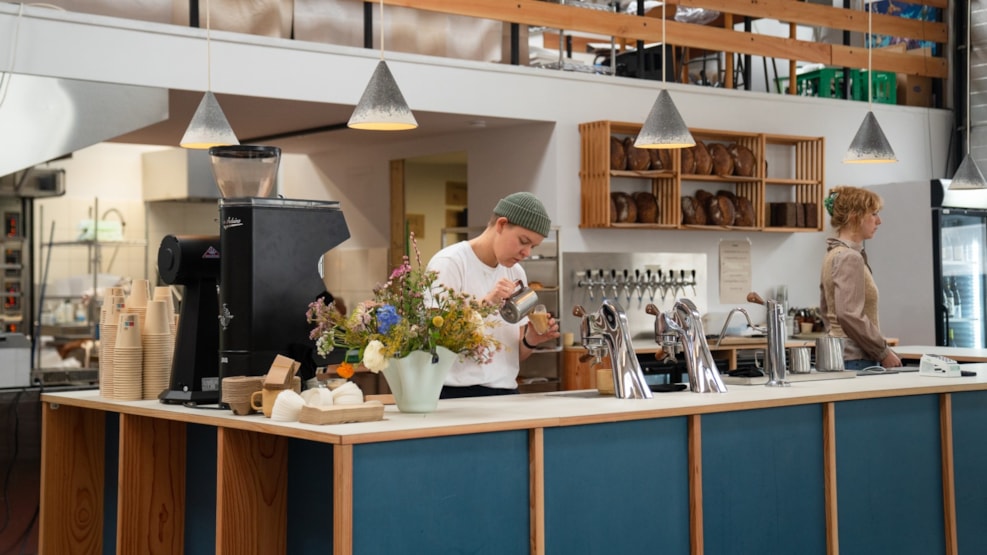 Flere Fugle
The bakery Flere Fugle is located in an old garage on Rentemestervej in Copenhagen's up-and-coming neighborhood, Nordvest. Here you can enjoy delicious pastries, drinks, bistro food, and well-brewed coffee from the Aarhus-native roastery, La Cabra.
The premises of the former garage have been refurbished and now function as a communal space with a focus on the development of democracy and therefore go under the name of Demokratigaragen. Flere Fugle, which is Danish for "more birds" is part of the community around Demokratigaragen but is owned by the people behind the café, Fovl, which is also located in the same neighborhood.
The premises of Flere Fugle are cozy and inviting and possess both indoor and outdoor seating options. 
The menu varies from day to day, but the good bread is always the main focus. On Flere Fugle's Instagram you can get an glimpse of the delicious dishes and be tempted by the yummy baked goods.