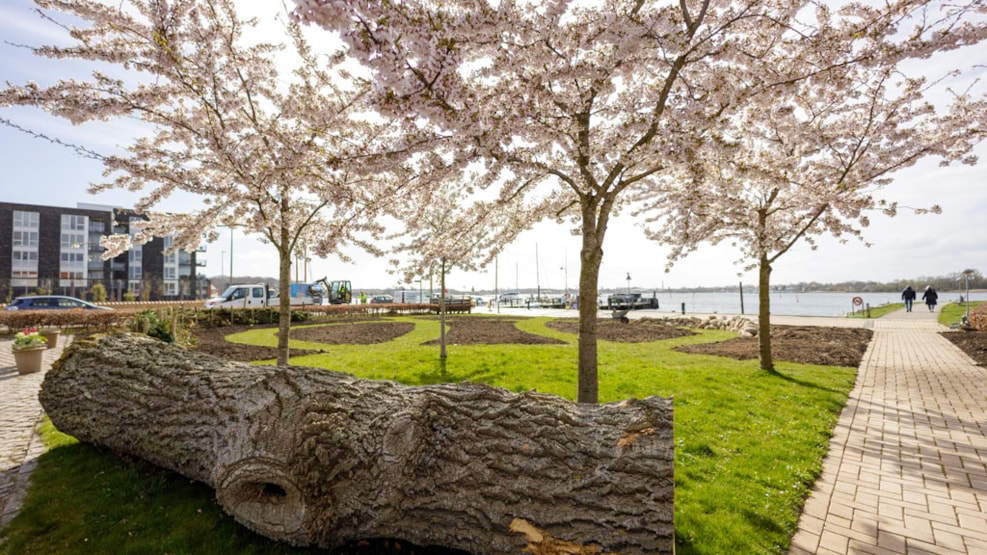 Flowers build Bridges - the dissemination garden in Gråsten
Take a break, enjoy the garden and find inspiration for biodiversity and sustainability
In connection with the cross-border collaboration - Flowers build Bridges, a small oasis has been created with a view of the harbour in Gråsten.
Here you can take a well-deserved break on the bike ride along the Flensburg Fjord Route - a scenic bike route across the border.
The dissemination garden is not just a beautiful example of how you can create a free and living space for both humans and insects in a simple way and via recycled materials.
The garden will also inspire visits to other oases on both sides of the Danish-German border and create knowledge of the German concept Gartenschau.
With the guidebook Flensburg Fjord Route - a scenic cycle route across the border, you have a good tool for a trip of 307 km, where you along the way pass beautiful natural areas, beautiful gardens and historical sights as well as the many art and cultural treasures.
See the English guidebook or the guidebook in Dutch online. Place a shipping order of the guidebook at Booksonderjylland.dk
NB. A printed copy of the guidebook can be picked up at the tourist office in Aabenraa, in Sønderborg as well as in Flensburg or Glücksburg.