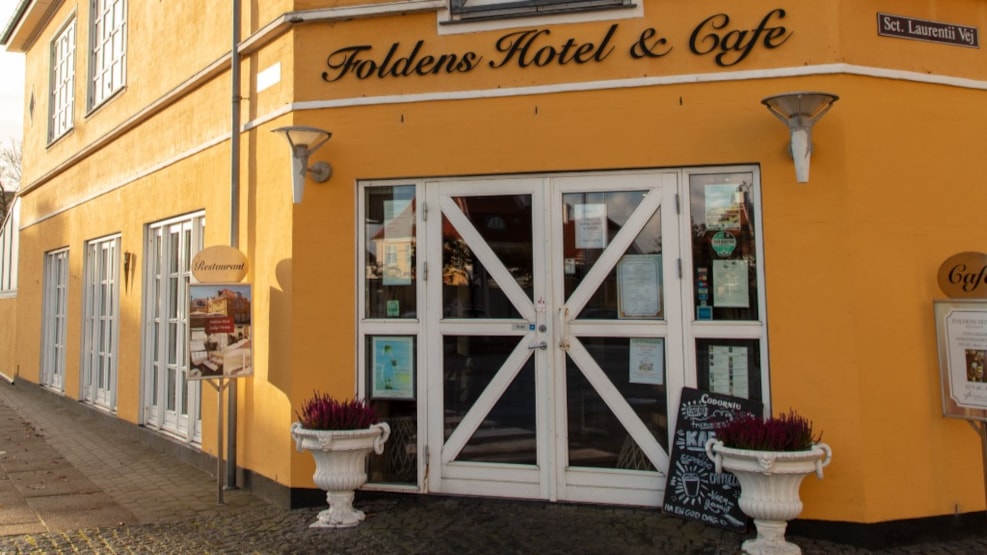 Foldens Restaurant & Café
Cosy restaurant and café, with a view of the pedestrian zone.
Foldens Restaurant is open all year and primarily serves Danish food.
In the summer season there is open all day, lunch with buffet and other good offers such as the evening offer of a 2 or 3 course evening meal. It is always a good idea to book a table in the summer.
In the winter season there is open every evening from 18.00.
The café offers light dishes, grilled dishes, sandwiches etc.
Enjoy a cup of coffee in the cafe while you watch the activity of the pedestrian zone. All dishes can also be taken out of the house.