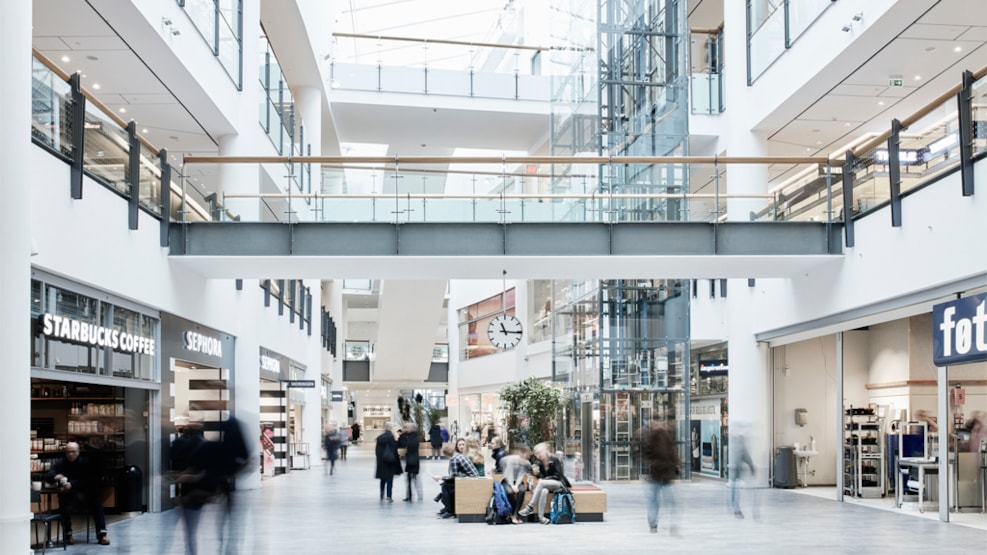 Frederiksberg Centret
Frederiksberg Centret is a shopping mall located in the heart of Frederiksberg's residential area, less than 10 minutes from Copenhagen's city centre and easily accessed by bike, metro, or bus.


King of convenience
If you're looking for the Danish high-street brands all under one roof, this is the place for you. Frederiksberg Centret is home to some 90 shops with spacious indoor walkways and escalators taking shoppers to its multiple levels. There is a wide selection of shops ­­– especially in fashion and interior design – which make this mall convenient and well worth a visit. Like most Northern and Western European countries, the weather is far from reliable in Copenhagen, so taking cover in Frederiksberg Centret with its wealth of shops, cafes and eateries makes it a failsafe should the heavens open.
What's close by?
If you're done with your shopping spree, you could take a walk west (or get the bus) and browse the many cosy streets with independent stores, cafes, museums, and restaurants before reaching Frederiksberg Gardens. This is a beautiful park (one of the largest in Copenhagen) and home to Frederiksberg Palace which was once used as the summer residence of the Danish Royal Family. The neo-classical castle sits at the top of extensive landscaped lawns designed according to an English-style Romantic landscape garden with winding paths, canals, lakes, small islands, and magnificent trees. A morning's shopping at Frederiksberg Centre deserves an afternoon relaxing in Frederiksberg Gardens.