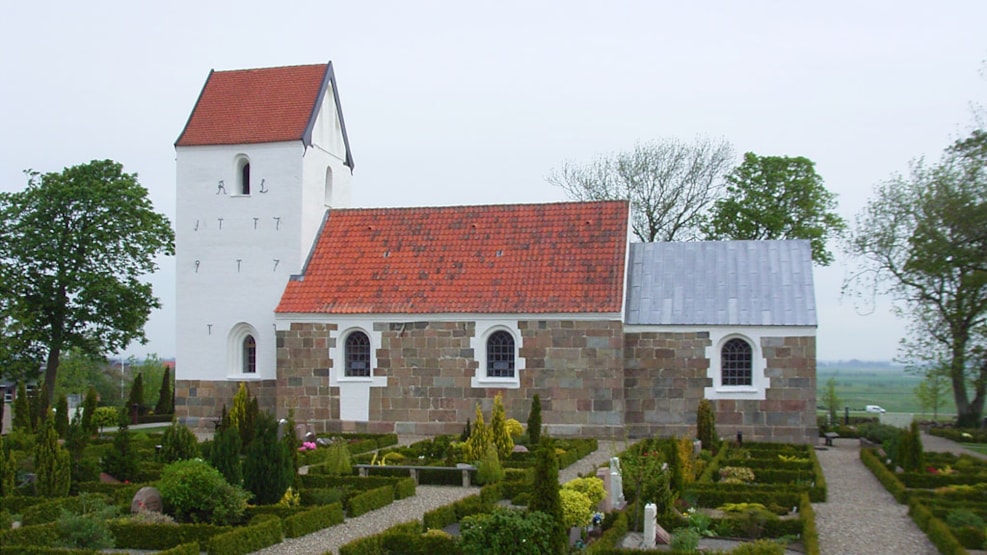 Frejlev Church
Frejlev Church, located just outside of Aalborg, was built between 1100 and 1200 and is decorated with art made by Per Kirkeby. Most of the decorations in the church are made from golden patinated bronze.
In 1999, a three metre tall bronze sculpture called "opstandelse" (resurrection) was erected at Frejlev Churchyard. Per Kirkeby has also decorated the ceiling, benches and the chancel of the church. The church also has two new church bells cast in the grand Pierre Paccard foundry in France.
Opening hours
The church is open every summer. If you want to visit the church between October and April, it can be arranged in advance by contacting Mr. Erling Nielsen on + 45 9834 3202.