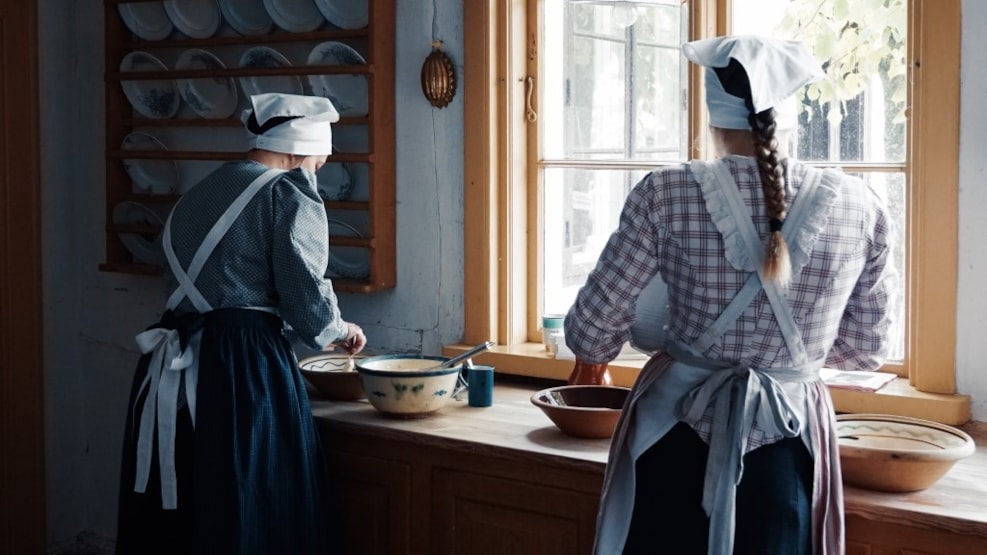 Frilandsmuseet
The Open Air Museum, Frilandsmuseet, is one of the oldest and largest open air museums in the world.
Spread across 86 acres of land, the Open Air museum houses more than 50 farms, mills, and houses from the period 1650-1940, and gives you a chance to step back into old Denmark, as it was in the past.
Located in Kongens Lyngby, 40 minutes outside Copenhagen, it's a fully interactive experience. Meet the volunteers who operate the old wooden windmill, gather at the village pool where, in a small Funen house, women bake bread and arrange wool, or find out all about the manor's bees from the beekeeper's guild. There's plenty to get involved with as you discover the past come to life. 
The museum also puts on seasonal events and drama productions, and has an intriguing murder mystery from 1865 that you, as a visitor, are asked to solve. 
Country life as it was
The buildings were re-erected with gardens and surrounding landscape to give visitors an impression of the history and environments of the country life as it was. Historic houses, open-air theatre, livestock and a petting zoo, old-fashioned food and grocery sales from the cooperative market in the railway town all stand ready to be explored. The buildings have been restored exactly as they appeared when farmers, craftsmen and the distinguished people of the estate inhabited the buildings. 
Virtually every region in Denmark and the Faroe Islands, as well as the former Danish provinces of southern Sweden and northern Germany, is represented at the Open Air Museum so you can travel the length and breadth of Denmark in a single afternoon - just an easy train ride from Copenhagen center. 
The museum also boasts 25 historic gardens with flowers, fruit trees and utility plants showing different practices throughout time, as well as three beautiful old windmills and several watermills.