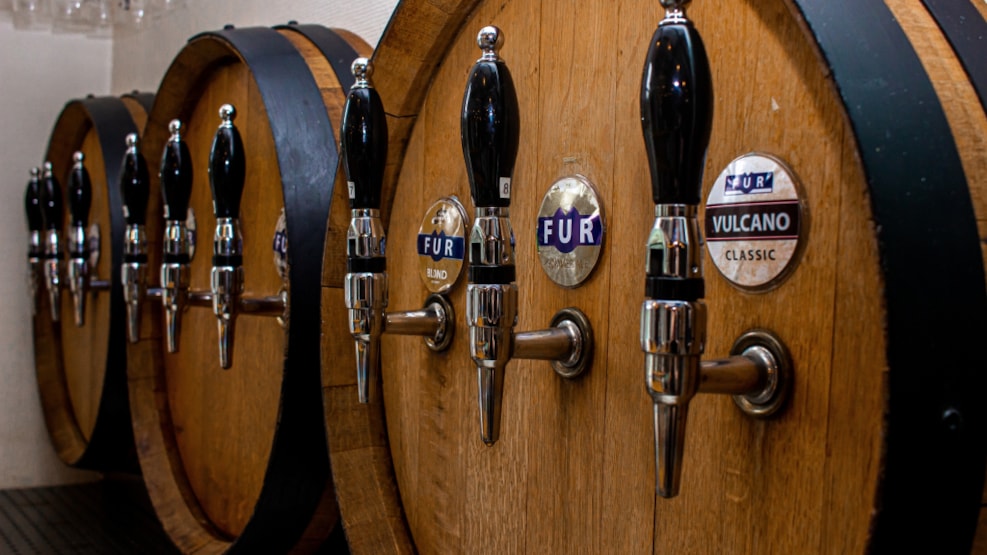 Fur Bryghus
Fur Bryghus is both a microbrewery and a restaurant. It is beautifully located on the small island Fur in the Limfjord. The brewery hosts a number of events throughout the year.
Fur Bryghus
Fur Bryghus is a local microbrewery on the island of Fur in Limfjorden. The brewery is located on the western point of the island, in the charming red buildings of what used to be a clay factory.
While the beer is what Fur Bryghus is most known for, it is not the only thing unique about them. The cliffs in the area, Knudeklint, in which Fur Bryghus is located provides a wonderful stunning views of the environment and Limfjorden.
The exquisite combination of Fur Bryghus beer and the gorgeous landscape is also an immense bonus for the many events and other exciting activities Fur Bryghus offers.
Restaurant Bryghuset
Restaurant Bryghuset is the in-house restaurant of Fur Bryghus. The seasonal menu of the restaurant embraces a wide selection, with everything from a light lunch to a three-course dinner. Local farmers work together with the restaurant to make everything locally produced, they also make dishes matching or made with Fur beer.
You can of course enjoy the local Fur Brew on it's own or with your meal, but it is best enjoyed outdoors with as view of the calm landscape, if the weather allows it.
FUR Barley Wine is only available on Fur.
Outside opening hours Fur Bryghus also welcome parties of minimum 20 people.
Opening hours
More information along with the opening hours of Fur Bryghus and Restaurant Bryghuset on: www.furbryghus.dk