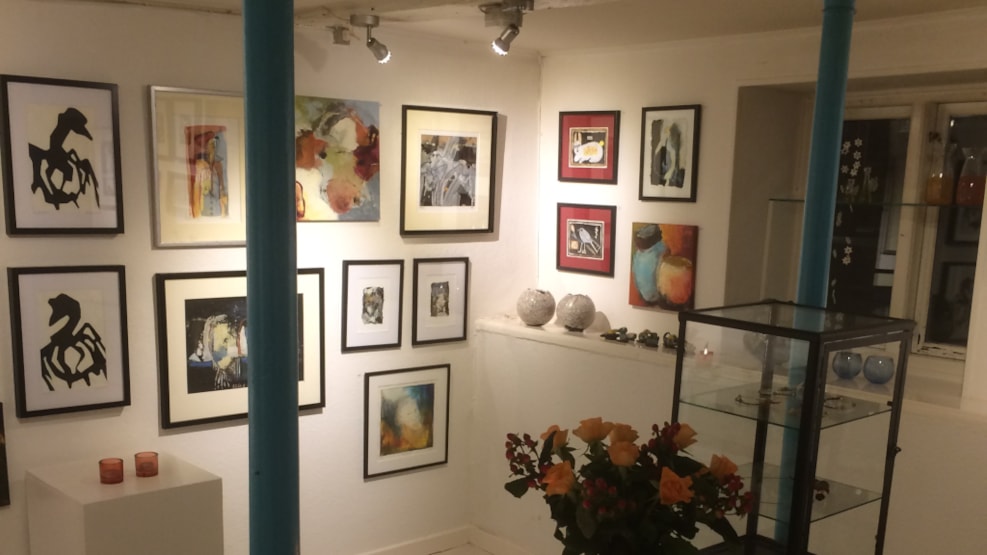 Galleri LeArt
A modern art basement in old settings 
Gallery LeArt is located in the old part of town, right across from the church. In the basement of an old, pink timbered house, the walls are filled with picture frames and colourful canvasses. 
Inside this charming 300 year old townhouse, you will find contemporary artwork and paintings. The paintings are divided into 4 categories: Figurative, Abstract, Pots and "Poultry".
In the same rooms are the studio and workshop, so perhaps you might witness the artist in action. 
Really, it's worth a visit!
The announced opening hours might vary. Call ahead to check, or make a special visit agreement.