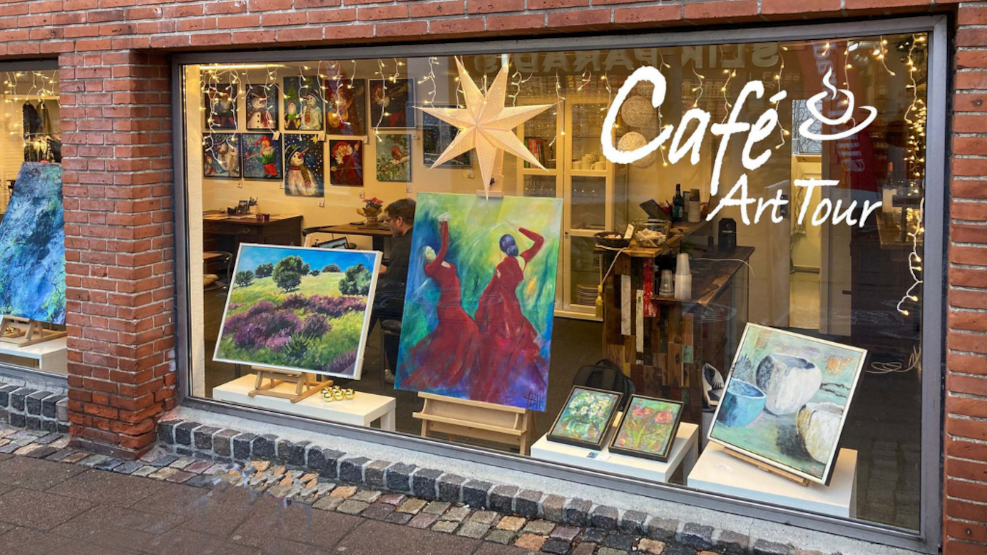 Gallery ArtTour | Gallery and cultural café in Hillerød
Gallery ArtTour is located in the centre of Hillerød. Discover 25 artists in the gallery who show a wide selection of visual art, glass, jewellery, sculptures and unique clothing. Café, events, workshops, lectures and live music are some of the things you can experience in the gallery.
The gallery has emerged from some local artists' creative ideas and desires to create a colourful cultural site in Hillerød.
Today, it presents art from both permanent artists and changing guest artists with a vernissage every 1st Saturday of the month. In addition, there is a café, a stage for changing events and an art school.
The gallery's current permanent artists display paintings in oil, acrylic and watercolour, sculptures in bronze, ceramics, fibre concrete and glass, jewellery, unique clothing and much more.
The Events page provides an overview of upcoming events. Tickets can be purchased in advance at Place2book or by the door.