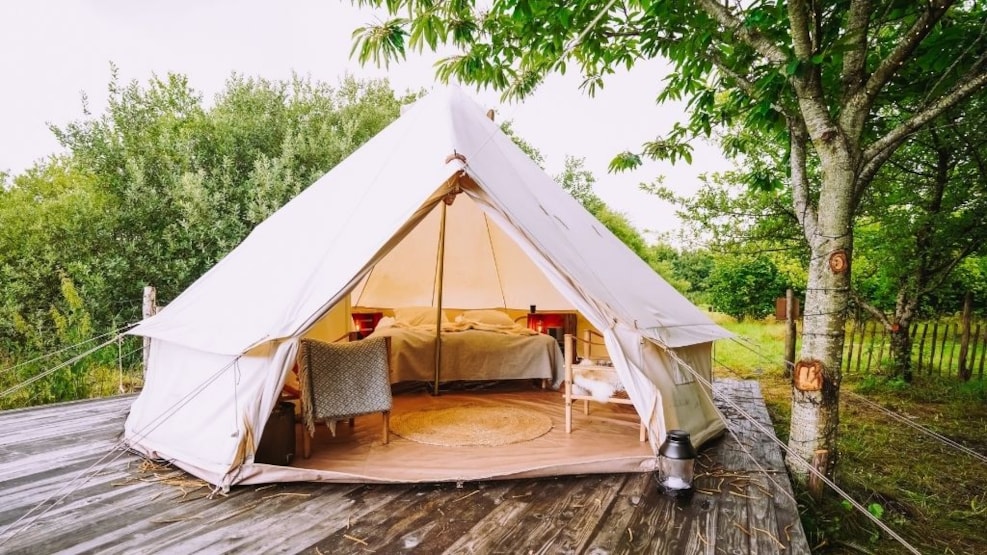 Getaway at Cold Hand Winery
If you want to try sleeping in a wine barrel, an airstream wagon, a luxury tent or similar, you should take the trip past Cold Hand Winery. Here you get a very unique experience and a different night's sleep, and you don't have to hold back during the wine tasting because you have to drive.
Combine glamping and gastronomy in the finest way with Cold Hand Winery's "Wineglamping" concept. Here you don't have to hold back on the delicious drinks because you have to drive, and you also get an exciting and different overnight stay with it.
Wine barrel, airstreamer or luxury tent
Choose whether you want to sleep in an 11,000 liter authentic Italian wine barrel, an airstreamer from 1972 or in a luxury tent at the safari camp.
From wine barrels and airstreamers there are 80 meters to toilets, while from tents you can access a safari toilet at the safari camp site itself. If you want to use the more private toilets, there are 300 meters to the winery's toilets.
All types of accommodation have an associated bonfire place with accompanying chopping block and ax, which puts the finishing touch on the coziness.
Catering
Breakfast is included in the price and consists of coffee, tea, apple juice and some cold cuts and homemade crispbread and biscuits, so you get a good start to the day.
You also have the opportunity to order catering in connection with your overnight stay. You can order a lunch box in advance before your stay. The contents of the lunch boxes vary depending on what focus the kitchen has. You always have the option of choosing vegan and vegetarian dishes and remember to state whether the food should be child-friendly or composed according to any food allergies.
See what others are sharing on Instagram