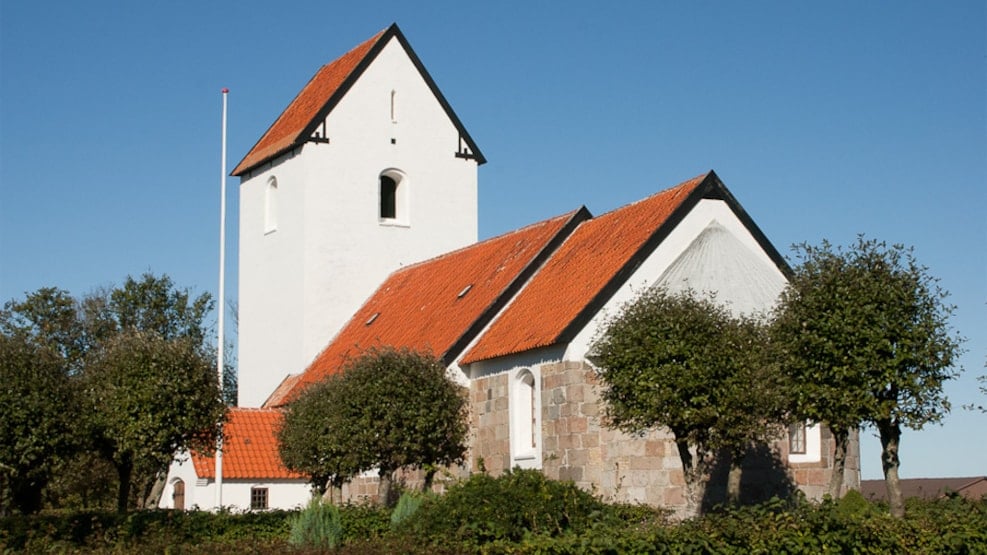 Gettrup Church, Sydthy
Gettrup Church in Sydthy was built in the Middle Ages.
The church is a Romanesque granite square building, which consists of an apse, a very skewed chancel and a nave.
Gettrup Church's porch and tower are from 1940.
The church has had a late Gothic tower that was demolished around 1820. The new tower is built on the foundations of the old tower.
The altar table is Romanesque. In the table top there is a saint's tomb. The relic is believed to have been by Sankt Gertrud.
The altarpiece is from around 1600. The altarpieces are from 1500-50 and have feet in the shape of lions.
Gettrup Church was privately owned from 1727 and passed into private ownership in 1911.