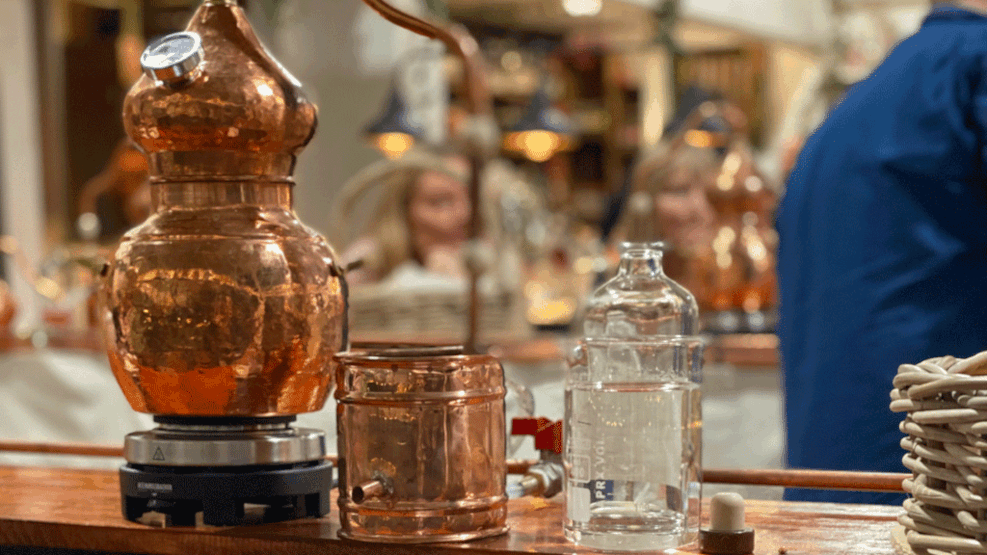 Ginskolen
If you always dreamt about making your own gin, or simply think it could be a new fun experience to try. Then stop by GinSkolen (the Gin School).
You will be a part of the entire process of making your own gin. Once you arrive in the city of Haslev, you will find Ginbutikken that has a variety of more than 350 different gin. From there we will guide you to the GinSkolen, where we will be spending the next 3 hours. From the Ginskolen you will be able to get a tour of our own distillery, where we produce our organic inhouse brand BeGin Copenhagen.
Well let's make you the Master Distiller!

you will have your own copper boiler, where we will guide you through each step. Once the copper boiler is set, you will get an introduction and then a spreadsheet with all your botanicals(ingredients).  Once we have walked you through the first part, you can choose the botanicals you would prefer for your gin. When you have your chosen botanicals and the 'pot is brewing', we will take you through the world of gin with some tasty gin and tonics and snacks.

Once your gin is ready you will get a glass bottle, and a label where you will name it, and put the ingredient list on. We will of course help you pour the gin into your bottle. At last, you will have your very own unique bottle of gin, to take home with you and enjoy.