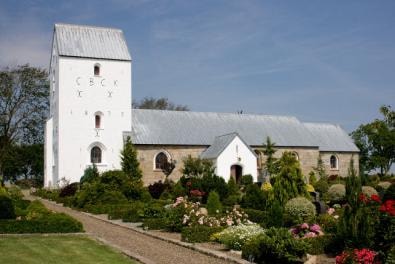 Gjøl Church
A paridise church in Romanesque style, inwhich is dated back to 1130, It is a "paradisechurch" and one of the few churches in Denmark, where the name of the builder is known Mester Göti.

The fon built by Göti is a magnificent example of Roman monumental art. It is said that the golden altarpiece is made by the renowned Hans Brügmann fra Husum, whom also made the altarpiece in Slesvig Cathedral, Germany.

In the porch the sculpture carved in stone. In the stone you can see Adam and Eve by the tree of Paradise.