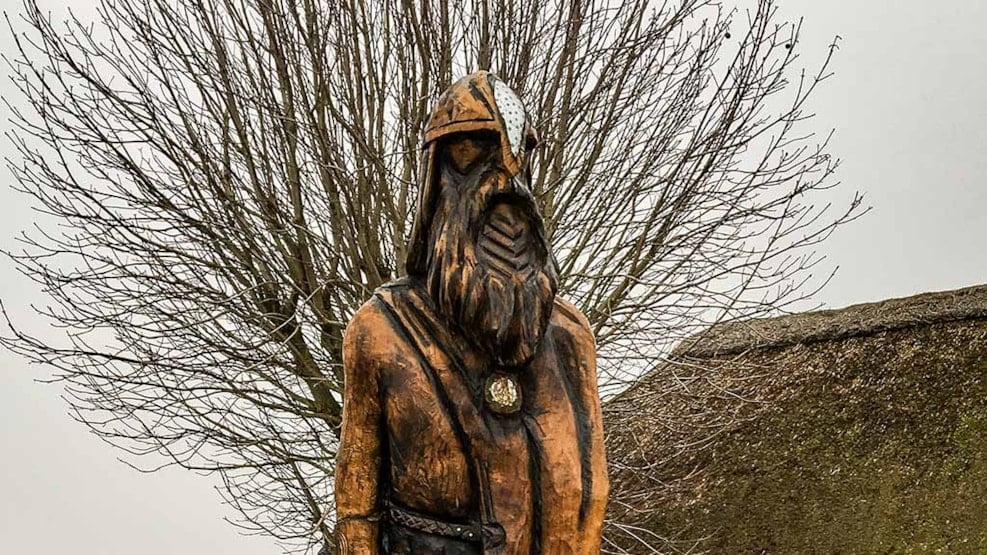 Golden Harald Wood Sculpture
The wooden sculpture called Golden Harald could be found near the roundabout in Hals until it was moved to a more central location in the town, namely Lille Torv. It was made in 2007 by Allan Bo Jensen.
The theme was decided upon by Hals Museum, who wanted a sculpture to commemorate Golden Harald, a Viking prins who was killed after a battle near Hals. The battle was between Harald and Norwegian Haakon Jarl, who sadly for Harald won. Harald was then hanged and later buried on a hill north of Hals. This hill is now known as Golden Harald's Hill.
Golden Harald leads the way
The sculpture of Golden Harald was placed by the roundabout to show the way to the place of his demise, north-east of the roundabout. The area of the ancient battle is now dedicated to holiday homes, a fact that Harald can hopefully see the irony of.