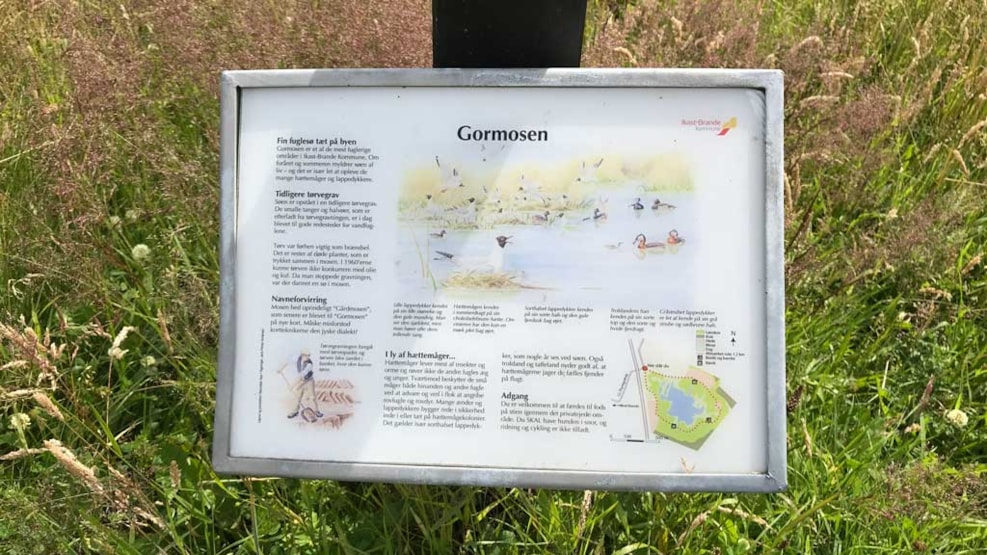 Gormosen
Gormosen is a bog area located close to the center of Brande city. The Gormosen is a thrilling bird location where many birds are on the move. Here you can find a stepping path close to the bogs water. 
Additionally, there is also a marked hiking trail which is about 1.5 kilometers long.  Gormosen bog offers a variety of experiencesof nature, birds and vegetation.
The place is also known for its population of black-headed gulls. In fact, the gathering of black-headed gulls, at the Gormosen, is the largest of its kind in the middle of Jutland. The black-necked grebe and the red-necked grebe are also frequent visitors to the place.
Gormosen is a nice and cozy place, where you can enjoy your lunch, and walk around in the beautiful scenery, and enjoy the oasis in the city.