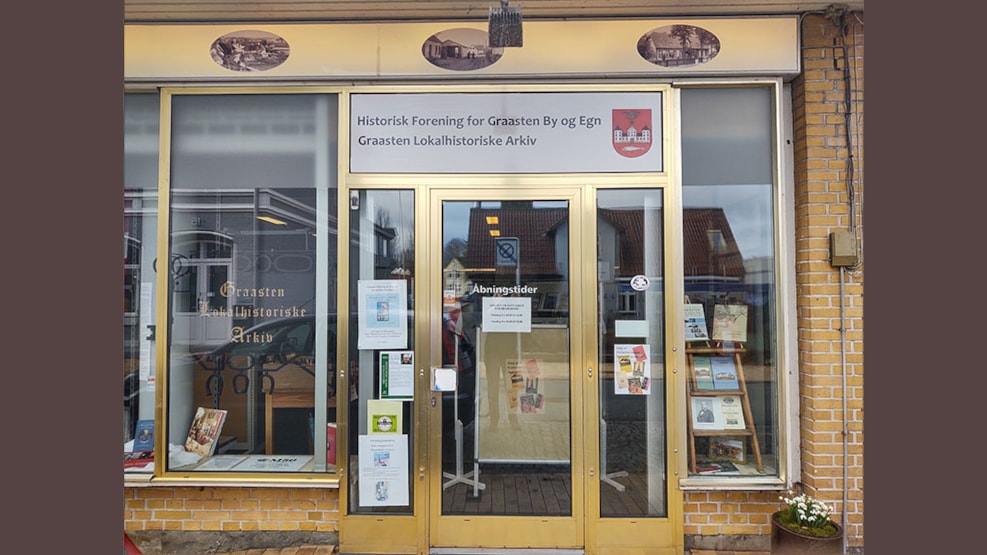 Gråsten Lokalhistoriske Arkiv
The local history archive was established in 1975. It is located at Nygade 14 in Gråsten and is run by the association Historisk Forening for Graasten By og Egn. In the archive you will find pictures, church books, documents, newspapers, books, articles, protocols and much more about the Gråsten area. There is material from Adsbøl, Gråsten, Kværs and Rinkenæs parishes.
Here you can get help from the volunteers who have a good knowledge of the area's history. Genealogists are very welcome. We have space so you can sit and study the materials in peace, but you are also welcome to contact us by phone, letter or email. If you like to see pictures of your house through time, it is an option.
The archive's materials are also used to write books on local history as well as the yearbook. The yearbook is given to the members of the association every year as part of the membership fee.
The archive is open Monday from 2 – 4 pm and Thursday from 4 – 6 pm.